Richard Sherman Is Done For The Season
January 11th, 2022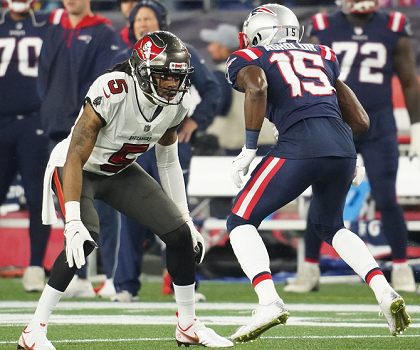 Time for Richard Sherman to put his coach hat back on.
The Bucs placed him on injured reserve today (again) with a bad Achilles.
Tampa Bay's experiment with the old superstar cornerback failed on the field — he was slow and bad and broken down — but there's been upside in the locker room. Heck, Devin White even explained that Sherman has improved the team's performance in zone coverage and its practice approach. And there have been many other positive anecdotes from defensive backs.
Hopefully, Sherman stays locked in and focused rather than heading home to the West coast. Yeah, it happens. Jameis Winston, for example, abandoned the slimy Saints for nearly two months to rehab his knee in Alabama.