Professional Gambler Leaning On Bucs
January 20th, 2022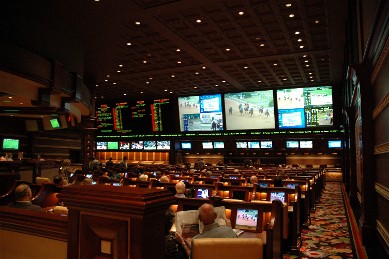 If you believe guys who make a living betting on the NFL know more than BSPN talking heads like that fool Bart Scott, then Bucs fans should be very interested in the following.
David Baker (not the former director of the Pro Football Hall of Fame) makes a living in Vegas wagering on sports and the NFL. So a guy whose livelihood is based on wise short-term investments might have insight over a dude babbling nonsense that his producer behind the scenes wants him to say because it is more "interesting."
Appearing on the podcast "Straight Fire" hosted by Joe's good friend Jason McIntyre of FS1, Baker thinks the Bucs are the better team this Sunday in the divisional round matchup against the Rams.
"Obviously, it is very scary, there is a lot of weapons on the Rams' team," Baker said. "So i'm not going to be absolutely floored if the Rams pull this one out. But I think this is a good spot [for the Bucs.]

"We've got the team, the better quarterback. We have the more seasoned playoff team at home. I just trust the Bucs more. So I'm just going with the team I trust more. I do not trust this Rams team one bit."
How good of a football gambler is Baker? Last season Baker won the Westgate SuperContest.
What Joe found from Baker was very interesting. He unveiled a little of his gambling philosophy when he confessed, "I'm not that much of an X's and O's guy." So he makes a living wagering on sports (Joe's going to assume a bunch on football) and he doesn't dive in to X's and O's? Very interesting.
"Other than [playing] the Saints, the Bucs are pretty darn good this year," Baker added.
Baker closed his comments on the Rams-Bucs game saying the Bucs will be "by far" his biggest wager of the weekend.