"I Don't Know What Different Intentions Are" (Tom Brady Talk Part II)
January 31st, 2022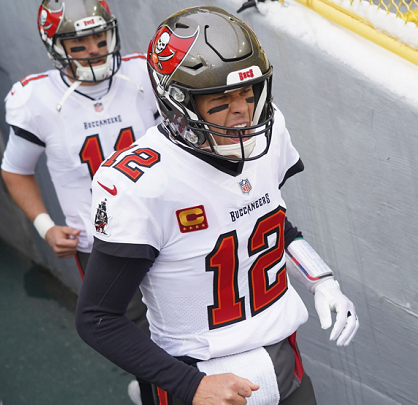 A one-liner from Tom Brady tonight gave Joe a glimmer of hope that The Goat will once again command the Buccaneers' huddle.
Brady hopped on his weekly SiriusXM Mad Dog Radio show and was asked if the flood of Saturday media reports that claimed he is retiring crossed a line.
Did they "overstep the boundaries" by reporting on your decision before it's been made, Tommy?
Mr. Seven Rings previously said he understands the crazy age of media, but he answered as follows:
"No, I don't know what different intentions are, and again it's, you know, it's not for me to control those things," Brady said.

"So, you know, there's some very important games going on the weekend, and I know how hard those players work on Sunday to prepare for that. You know I was actually a little bit, you know, disappointed [retirement reports] would actually play some part of what's going on in NFL football, which to me has been such an amazing sport and it's a great sport. The focus should be on those great games. So you're right, it was, for me, I was trying to enjoy a nice weekend, it didn't quite turn that way because my phone got really busy. But that's just part of being in the situation I'm in."
Brady went on to say he has no timeline for a decision on playing next season, but he understands that his call affects a lot of people.
"I'm not going to race to some conclusion on that," Brady said firmly.
As for the notion that he might be motivated to keep playing because people are saying he's done, Brady laughed that off and said his drive comes from within.
Asked if he'd like a drink because it sounds like he needs one, Brady laughed and said he doesn't drink much but might consider drinking more. "Maybe I might take it up after, you know, things down the road."
Joe was especially intrigued by the "I don't know what different intentions are" line from Brady. Joe's not sure if the phrasing there represents that Brady was surprised to hear finality on a decision he's yet to make.
That would be encouraging.