ESPN: Tom Brady Is Retiring
January 29th, 2022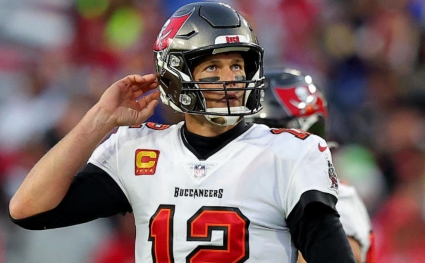 If Jeff Darlington along with Adam Schefter are reporting this, Joe believes it.
Tom Brady, per the ESPN pair of reporters, is retiring.
Tom Brady is retiring from football after 22 extraordinary seasons, multiple sources tell @JeffDarlington and me.

More coming on https://t.co/rDZaVFhcDQ. pic.twitter.com/6CHWmMlyXg

— Adam Schefter (@AdamSchefter) January 29, 2022
And so ends one of the glorious chapters of Bucs history. In two years the Bucs went from the NFL's fire hydrant in a dog park to the NFL's penthouse, winning a Super Bowl and damn near advancing to the NFC championship the following year.
Brady has done more for this franchise in two years than any other person in Bucs history, and that is a fact. John McKay never got the Bucs to the Super Bowl. Neither did Father Dungy. Chucky got one Super Bowl and then the team collapsed.
Brady, and his recruiting, made the Bucs cool. And the nation watched.
Joe gives a sincere, heartfelt thanks to Brady. It was fun as hell, even though it was only two seasons.