Cavalry Coming For Run Defense
January 13th, 2022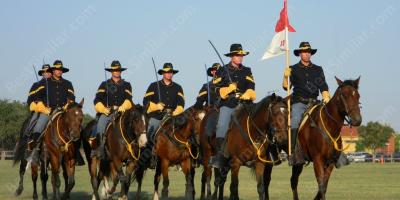 The Bucs not long ago prided themselves on their run defense. They would stop anyone, anywhere.
Of late? Not so much.
No team wants to be spinning its wheels entering the playoffs. And the Bucs run defense in the past two games has been sad. It's one thing to give up 150 and 110 yards on the ground, respectively, in the final two games. But what makes the final two weeks concerning is that it came against two trash teams, the lowlife Jets and the Stinking Panthers.
The cavalry may be coming.
The Bucs expect outside linebackers Shaq Barrett and Jason Pierre-Paul to return for the first playoff game Sunday against the Eagles. And maybe, just maybe, Lavonte David will play, too.
When the Bucs beat the Eagles on Thursday Night Football in Week 6, Philly became the first team to run for 100 yards on the Bucs this season. Now, the Eagles have transformed themselves into one of the best running teams in the league.
The last time the Eagles were held below 100 yards rushing came the week before they played the Bucs. The Stinking Panthers held them to 91 yards on the ground in a 21-18 Philadelphia win.
Presented the idea that the Eagles might gouge the Bucs on the ground Sunday during a segment on "This Just In," seen on BSPN, former NFL quarterback Tim Hasselbeck waved off the dire warning for the Bucs.
"That's true," Hasselbeck acknowledged of the Eagles' run game. "But I don't think it is a bad matchup for the Bucs. Yes [the Eagles] can run the ball and with their quarterback involved in the run game it does make it easier to run the football, because that's an extra [runner] you have to account for.

"But, listen, Tampa is good and solid on the run. I know it hasn't been the same recently. But they are getting guys back. A lot of the runs that people have had success with [against the Bucs] have been perimeter-type runs. [The Bucs] are getting perimeter players back."
And that would be Shaq and JPP. Shaq is underrated against the run and JPP is damn solid.
Hasselbeck said Jalen Hurts' passing is the Eagles' weak link. Hasselbeck thinks that the return of JPP and Shaq will force the Eagles into throwing situations just enough to pull out a win.
Yes, the cavalry is coming.