"No One Really Made It Like A Bigger Deal Than It Was"
December 30th, 2021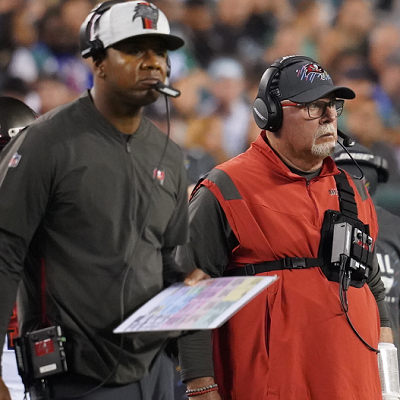 So what happened inside the walls of One Buc Palace to spark the offense's revival against a good Panthers defense?
Who threw a chair? Who got cursed out for wilting to the Slimy Saints?
Nothing like that happened, says tight end Cameron Brate.
Brate painted a picture yesterday of a team that knew it sucked and coaches that soaked it in and kept a business-as-usual attitude — except when it came to the running game.
Sporting a big grin, Brate said everyone at One Buc Palace knew the offense wasn't broken and it would still ring up the scoreboard in a big way. "Minor details" were a focus last week, he said, with a major emphasis on the running game route precision.
"No one really made it like a bigger deal that it was or anything like that. It wasn't like coaches were chewing us out at practice," Brate added.
For the past two seasons, Joe is consistently impressed by how Bucco Bruce Arians handles the psyche of his team. And Joe always wonders how much Arians consults with Tom Brady on matters of the head.