"He Looks Like He Did Before He Got Hurt"
December 22nd, 2021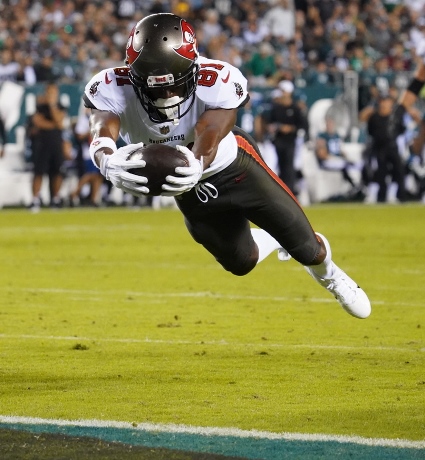 The quote in the headline speaks loud and proud.
Furniture-hurling, bicycle-throwing Bucs receiver Antonio Brown is back and healthy, Bucco Bruce Arians said after practice today.
Brown was full-go today but Arians wasn't speculating how much work Brown will get Sunday at Carolina. However, he was putting a number on it earlier this week, 35 snaps was the max projection.
Mike Evans (hamstring) did not practice. For those who just returned from an Internet-free island off the coast of Aruba or a cruel COVID quarantine, Chris Godwin is done for the 2021 season with a blown ACL. Evans pulled his hamstring Sunday night, as did Leonard Fournette, who is done for the regular season.
The Bucs can lock up the NFC South crown with a win Sunday. It's an all-in kind of game and Arians just detailed frustration with three of his second-tier receivers.
Man, imagine if the Bucs had cut Brown and he signed yesterday with the Saints or Packers. The thought gives Joe the shivers.