Bucs Officially End Regular Seasons For Lavonte David & Leonard Fournette
December 23rd, 2021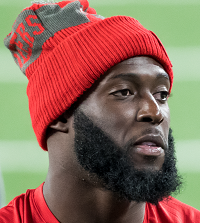 No surprise this afternoon when the Bucs formally placed Lavonte David and Leonard Fournette on injured reserve. They could return for the playoffs.
Joe already reported that David is expected to miss Week 1 of the playoffs because of his Lisfranc sprain late Sunday night.
Lombardi Lenny is saddled with a bad hamstring.
Those trumpets you hear are the buglers Ronald Jones hired to announce his presence with authority.