Bucs Fall To No. 3 Seed Behind Dallas
December 20th, 2021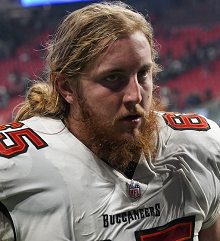 Losses have consequences.
The Bucs' hopes of scoring the No. 1 overall seed in the NFC nearly evaporated after last night's shutout by the slimy Saints.
Tampa Bay is a game behind the Packers with three games remaining, and Green Bay would own the conference tiebreaker against the Bucs if both were tied (and the only teams tied) for the NFC's best record at the end of the season.
But the Bucs have bigger issues. Today, Dallas (10-4) owns the No. 2 overall seed. When three teams or more are tied for a conference spot, head-to-head records go out the window. So it doesn't matter that the Bucs (10-4) beat the Cowboys on opening day. Dallas, Tampa Bay and Arizona (10-4) are all tied and Dallas has a better conference record. Arizona sits as the No. 4 seed based on the tiebreakers.
The good news is the Cowboys host the Cardinals on Jan. 2. And the Bucs have two games remaining with the imploding Panthers plus one with the garbage Jets.