Still Leading The NFL
November 2nd, 2021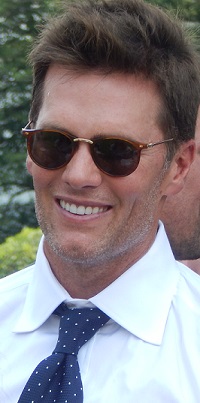 Tom Brady may be sleepless, but it's not because of his historic season stats.
Through eight games, Brady continues to lead the NFL in passing yards (2,650) and touchdowns (25) while completing more than two-thirds of his passes.
He's attempted more throws than any NFL quarterback and is among those eating the fewest sacks this season, even with the two senseless sacks he took in the final minute or so against the Saints with the game totally out of reach. (Coach Arians, what were you thinking!?!)
Brady's five interceptions this season are only slightly out of character for him through eight games, but certainly not for already having 343 passing attempts.
And Brady is healthy. And he has a bye week in front of him to fine tune the offense with coaches.
The Bucs (6-2) are in great hands, and in a solid spot in the standings, especially with the seven-win Packers, Cardinals and Rams all with tough games on Sunday.
Somebody has to lose. Right?