Ira Kaufman's 10 Takeaways From Bucs-Patriots
October 4th, 2021
BY IRA KAUFMAN
If you squinted hard enough through the raindrops, you saw a gritty Bucs victory against a team Bill Belichick was determined to vanquish.
No style points should be awarded to Tampa Bay in Foxborough, but when the skies cleared, only Arizona had a better record in the NFC.
Imagine if the Bucs were playing well.
Through four weeks, the Bucs have yet to put together a complete football game. The pre-Brady Bucs used to play their guts out and still come up short. That's why this 3-1 start is rather encouraging, despite a slew of injuries that threatens to sideline key players for a while.
It was nice to see the pass rush and the ground game come to life, overcoming a pedestrian game by an understandably nervous Tom Brady.
In the end, Ryan Succop made his field goal and former Buc Nick Folk doinked his as the Patriots tumbled to 1-3.
Rookie Mac Jones was poised under pressure, but Tampa Bay's third-down defense, a weakness through three games, allowed only 2-of-9 conversions as the Bucs reeled off 20 more snaps than New England.
Here's how the Bucs held on for a 19-17 triumph in a matchup NBC Sports hyped like the second coming of Ali-Frazier I.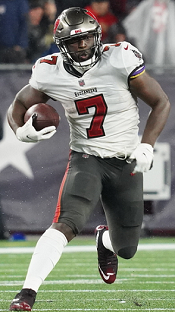 * The two best Bucs on the field were Leonard Fournette and Joe Tryon. Fournette accounted for 138 yards from scrimmage while Tryon tormented Jones with two sacks and four QB hits. He's still learning the nuances of NFL line play, but Tryon's athleticism and instincts are the real deal.
* Shaq Barrett lived up to his vow, showing up as a force all evening. He dropped Jones once, added two hits and would have been credited with a first-quarter forced fumble if officials didn't overturn their original call of a Jones completion to Jakobi Meyers.
* The offensive line, one unit which has avoided injuries, enjoyed a solid night. Brady was sacked only once and hit only three times. Most of his 21 incompletions weren't the result of throwing under duress. Fournette ran behind some big holes and when the creases were small, he put his head down and ran with power, breaking tackles.
* Belichick quickly came to the same conclusion virtually every other opposing coach reaches against the Bucs — you can't run on these guys. Eight carries for minus-1 yard kind of says it all. It was the fewest rushing yards allowed by the Bucs in franchise history.
* Devin White is still searching for his groove, but his blitz up the middle forced Jones into floating a pass that was tipped by Ross Cockrell and intercepted by Antoine Winfield Jr. White appreciated the opportunity.  "Coach Bowles got back to being really aggressive," he said. "When we get aggressive, we can do a lot of good things. I am just thankful that we are not playing so much Cover-2 and not playing soft. We are getting after the quarterback and stopping them."
* Bowles had to do something to change the dynamic. Through four games, the Bucs have allowed the most completions and passing yards in the league. No team has yielded more TDs through the air. That's what happens when opponents throw 47 times per game because they can't dent your rush defense.
* Yes, Donovan Smith, that was holding.
* Despite only two practices, Richard Sherman didn't look out of place in the Buc secondary. Yes, he's 33, and yes, he faces some legal issues, but Sherman is a savvy pro who figures to log a lot of snaps going forward.
* Covering Antonio Brown is a nightmare. The way Brown gets in and out of his breaks is textbook.
* Here come the Dolphins, right on time. Miami has topped 17 points once in four games and the Dolphins rank 31st in points and yards. Opponents are completing passes at a ridiculous 73.7 percent rate against the Bucs, so it's time to hunt against Jacoby Brissett.