Gameday Tampa Bay
October 31st, 2021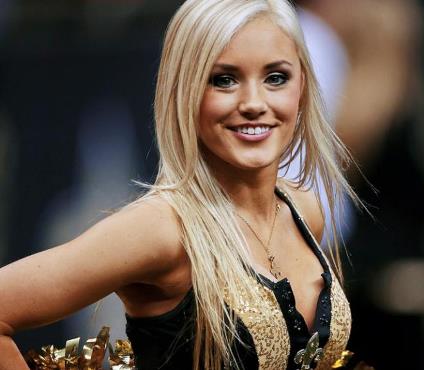 Game 8
Bucs (6-1) at Slimy Saints (4-2)
Kickoff: 4:25 p.m.
TV: WTVT-TV Channel 13, NFL Sunday Ticket Channel 716. National TV broadcast map can be found here.
Streaming: Fans may stream the broadcast from Buccaneers.com or on a mobile device using one of the following: Buccaneers official app or Yahoo! Sports app. Geographic restrictions apply.
Radio: Buccaneers Radio Network WXTB-FM 97.9 in the Tampa-St. Petersburg region (Transmisiones de radio en español en WTMP-FM 96.1 y WMGG-AM 1470 en Tampa). Additional stations throughout Florida on the Buccaneers Radio Network can be found here. The game will also be broadcast on SiriusXM Channel 133 (Bucs broadcast).
Weather: It's a dome. So weather is no factor. For Bucs fans planning to prowl the French Quarter before the game (perhaps the best tailgating in the NFL), per AccuWeather.com expect a really nice day with lots of sun. You will begin sipping Bloody Marys at noon with a temperature of 72 that will barely change before kickoff. After the game, it will be in the mid- to high-60s through the night. And if you are celebrating Halloween on Bourbon Street, you are a very brave soul. Be careful out there.
Odds: Per BetMGM, as of midnight Saturday, Bucs -4.5; over/under 47.
Zebras: Clete Bakeman's officiating crew will work the game and they are in the middle of the pack as far as numbers of flags thrown. Per Rotwire.com, Blakeman's crew likes to call holding. They are third in the NFL for number of holding calls (33) through six games. This gang also likes to call roughing penalties, tied for third-most (five) in the league. 
Outlook:  Joe is pretty convinced this will be the toughest Bucs game until Dec. 12 when they host Buffalo. New Orleans may not have the light-it-up offense they had when Drew Brees was in New Orleans, but it is efficient. And the slimy Saints have a damn good defense. Joe thinks, with furniture-tossing, bicycle-throwing receiver Antonio Brown out, the slimy Saints are going to do to the Bucs what the Bucs did to the Chiefs — basically not allow Tom Brady to complete long passes. So Joe thinks this will be a dink-and-dunk game. Joe also has a sense the Bucs are going to sneak Jaelon Darden on the field and do some type of trick play with him, whether that is a run or perhaps a pass to try to soften up the Saints' secondary. Joe thinks this game hinges on the offensive line. If they can consistently give Brady time (when have they not?) and open holes for Playoff Lenny to enable the Bucs to convert long drives, Joe thinks the Bucs will be safe.
Trinkets: … QB Tom Brady had 4 touchdown passes last week and became the first player in NFL history with 600+ touchdown passes (602). Has 37 games with 4+ touchdown passes and 97 games with 3+ touchdown passes, both tied with Drew Brees for most all-time. He has 3,514 pass yards (319.5 per game) and 28 touchdowns (24 passing, 4 rushing) vs. 3 interceptions in 11 road starts with Tampa Bay. Had 3 touchdowns (2 passing, 1 rushing) at New Orleans in 2020 NFC Division playoff game. … RB Leonard Fournette looks for his fourth in a row with 90+ scrimmage yards and a rushing touchdown. Had 107 scrimmage yards (63 rushing, 44 receiving) and a touchdown catch at New Orleans in the 2020 NFC Divisional playoff game. Is 1 of 3 running backs (Alvin Kamara and Jonathan Taylor with 400+ rushing yards (413) and 200+ receiving yards (222) in 2021. … WR Mike Evans had his second-career game with 3 receiving touchdowns last week. Is 1 of 2 receivers (Cooper Kupp) with 3+ games with 2+ receiving touchdowns in 2021. He has a receiving touchdown in 3 of his past 4 at New Orleans, including the playoffs. … WR Chris Godwin led the Bucs with 8 catches and 111 receiving yards and had a third receiving touchdown of the season last week. Godwin has 3 receiving touchdowns in his past 3 regular season games at New Orleans. … LB Devin White led the Bucs with 10 tackles and had his sixth-career fumble recovery last week. White had 11 tackles, an interception and a fumble recovery in the playoffs against the slimy Saints last year. White looks for his fifth in a row against the slimy Saints including the playoffs, with 11+ tackles. … OLB Jason Pierre-Paul had his 21st-career game with 2+ sacks along with 2+ forced fumbles last week. … OLB Shaq Barrett had a sack, a forced fumble, and a fumble recovery last week. In his last regular season game against the slimy Saints, Shaq had a sack and forced fumble. … QB Jameis Winston passed for 222 yards and a touchdown vs. 0 interceptions last week. He has 6 touchdowns vs. 0 interceptions in 2 home starts this season. Jameis was selected No. 1 overall by Tampa Bay in the 2015 NFL Draft. Is Tampa Bay's all-time leader in passing yards (19,373) and passing touchdowns (121). … RB Alvin Kamara had 10 catches, a season-high 179 scrimmage yards (128 receiving, 51 rushing), and his 19th-career receiving touchdown last week. Has 5 games with 10+ catches, tied for fourth-most by running backs all-time. Has 351 career catches and can surpass Roger Craig (358) for most by a running back in his first 5 seasons all-time. Kamara looks for his third in a row with a receiving touchdown and fifth in a row with 115+ scrimmage yards. Kamara has 850 scrimmage yards (106.3 per game) and 9 touchdowns (6 rushing, 3 receiving) in 8 career games against the Bucs. … WR Marquez Callaway has 70+ receiving yards in 2 of his past 3 games. He has 3 receiving touchdowns in his past 4 games. … WR Tre'Quan Smith had a touchdown catch in his last meeting. … DE Cameron Jordan had his first sack of the season last week. He has a tackle-for-loss in 6 of his past 7 at home against the Bucs. Jordan ranks fourth in the NFL with 94.5 sacks since 2012. … LB Demario Davis had 10 tackles, a career-high 4 tackles for loss, 2 sacks and a pass defensed last week. Looks for his third in a row with a sack. He has 8 passes defensed in his past 5 games against the Bucs. He had a sack in the last home meeting against Tampa Bay. … CB Marshon Lattimore looks for his eighth in a row against Tampa Bay and 12th in a row overall with a pass defensed. Lattimore is the only player with 10+ passes defensed in each of the past 5 seasons. … S Malcolm Jenkins had his first sack of the season last week. He had an interception in his last game facing the Bucs. Looks for his third game in a row against the Bucs with a pass defensed.
Fun fact: The last time the Bucs were a road favorite against the slimy Saints was 16 years ago in 2005 before Drew Brees arrived in the Big Easy, when the Bucs were a 3.5-point favorite. The Bucs have never been as big of a road favorite at New Orleans as today (4.5 points).
Breaking down #CHIvsTB with @rondebarber 🎦 pic.twitter.com/FSSEqNP9ET

— Tampa Bay Buccaneers (@Buccaneers) October 27, 2021
What's going on here?
It's another can't-miss TAMPA TWO episode with Buccaneers legend Derrick Brooks and The Sage of Tampa Bay Sports, Ira Kaufman. All the fun is courtesy of The Identity Tampa Bay and Joe.
— No Context Flair (@NoContextFlair) October 28, 2021