Gameday Tampa Bay
October 24th, 2021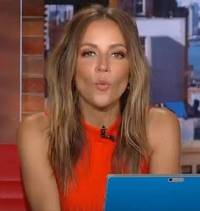 Game 7
Bears (3-3) at Bucs (5-1)
Kickoff: 4:25 p.m.
TV: WTSP-TV Channel 10, NFL Sunday Ticket Channel 714. National TV broadcast map can be found here.
Streaming: Fans may stream the broadcast from Buccaneers.com or on a mobile device using one of the following: Buccaneers official app  or Yahoo! Sports app. Geographic restrictions apply.
Radio: Buccaneers Radio Network WXTB-FM 97.9 in the Tampa-St. Petersburg region (Transmisiones de radio en español en WTMP-FM 96.1 y WMGG-AM 1470 en Tampa). Additional stations throughout Florida on the Buccaneers Radio Network can be found here. The game will also be broadcast on SiriusXM Channel 81 (Bucs broadcast) or SiriusXM NFL Radio Channel 88 (Westwood One radio broadcast).
Weather: Per AccuWeather.com, get ready for some rain. It is supposed to be 86 at kickoff but there is a 71 percent chance of rain — expected to hit around halftime and possibly continue through the final whistle. The temperature will drop to 79 due to the rain but will bounce up to 80 as the game ends. Tailgaters will enjoy sunshine and temperatures in the mid-80s.
Odds: Per BetMGM, as of midnight Saturday, Bucs -11.5; over/under 47.
Zebras: Alex Kemp's offficiating crew seems to be flag happy. Per Rotowire.com, Kemp's gang has thrown 68 flags. By far the most penalties Kemp's crew has called are for holding(18). Broken down, Kemp's gang has thrown flags for holding (18), pass interference (9) and roughing the passer (3).
Outlook:  It may be time to turn Playoff Lenny into a mudder in the rain, which is expected in the second half.  With the Bucs having a bruising offensive line, why not go old school NFC Central black-and-blue division and pound the Bears? Bears beast Khalil Mack absolutely tears apart the Bucs. Well, guess how to neuter him like a gelding? Turn Playoff Lenny into a mudder. Michael Robinson of NFL Network has been begging for the Bucs to go old school like this since last December. Robinson is convinced the Bucs' offensive line is loaded with absolute maulers born and bred to road grade. With Antonio Brown and Rob Gronkowski out and O.J. Howard playing on a gimpy ankle, this just may be the way to go, especially given the weather. Defensively, Joe expects defensive coordinator Todd Bowles to blitz Bears rookie quarterback Justin Fields like crazy. Fields is brutal against the blitz with a 39 percent completion percentage against the blitz. Bowles would be crazy not to blitz him. Bears star receiver Allen Robinson, who was listed as questionable for today's game, will play, per Adam Schefter.
Trinkets: QB Justin Fields (rookie) had 217 yards (174 passing, career-high 43 rushing) and a touchdown vs. an interception in Week 6. Looks for his third start in a row with a touchdown pass. … RB Khalil Herbert (rookie) set career highs in rushing yards (97) and scrimmage yards (112) and had a first-career rushing touchdown last week. Herbert looks for his third in a row with 75+ rushing yards. … WR Allen Robinson had 4 catches for a team-high 53 receiving yards last week. He had 10 catches for 90 yards in his last meeting against the Bucs. Robinson had 7 catches for 72 yards and 2 receiving touchdowns in his only career game at Tampa Bay (October 2015 with the Jags). Since 2019, Robinson is 1 of 6 WRs with 220+ catches (221) and 2,600+ receiving yards (2,631). … WR Darnell Mooney led the Bears with 5 receptions and had his first receiving touchdown of the season last week. He has 5+ catches in 4 of his 6 games this season. … TE Cole Kmet had 4 catches for a season-high 49 yards last week. … TE Jimmy Graham had a receiving touchdown in his last meeting with the Bucs. … LB Khalil Mack had a sack in Week 6. He has the longest active sack streak (5 consecutive games) in NFL. He has 5 sacks, 6 tackles for loss and 2 forced fumbles in 3 career games vs. Tampa Bay. Mack looks for his fourth game in a row vs. Tampa Bay with a sack and 2+ tackles for loss. … LB Roquan Smith led the Bears with 12 tackles last week against the Packers. He had 7 tackles and 2 passes defensed last year against the Bucs. He is 1 of 2 players (Denzel Perryman) with 6 games of 9+ tackles in 2021. … LB Robert Quinn had a sack and 2 tackles for loss last week. He has 5.5 sacks in 2021 and had 5+ sacks in 9 of 11 career seasons. Quinn ranks second among active players with 28 career forced fumbles. … DT Akiem Hicks had a sack last
week. … DB Eddie Jackson had a season-high 8 tackles playing the Packers. … QB Tom Brady completed 34 of 42 attempts (81 pct.) for 297 yards and 2 touchdowns with a pick last week, his highest career completion percentage in a game with 40 attempts. Brady has 1,066 pass yards (355.3 per game) and 14 touchdowns vs. 2 interceptions in 3 home starts in 2021. Brady looks for his fourth in a row at home with 4+ touchdown passes. Brady has 1,848 passing yards (308 per game) and 15 touchdowns vs. 4 interceptions in 6 career starts vs. the Bears. … RB Leonard Fournette had 6 catches, 127 scrimmage yards (81 rushing, 46 receiving) and 2 rushing touchdowns in Week 6, his 6th-career game with 2+ rushing touchdowns. Playoff Lenny looks for his third in a row with a rushing touchdown and fourth in a row with 100+ scrimmage yards. … WR Mike Evans looks for his third in a row at home with 5+ catches, 75+ receiving yards and 2+ receiving touchdowns. He had a touchdown catch in his last game against the Bears. Evans looks for his fourth in a row against Chicago with 5+ catches. … WR Chris Godwin has a receiving touchdown in 3 of his past 4 home games. … ILB Devin White looks for his 9th in row at home with 6+ tackles. … OLB Jason Pierre-Paul has 4.5 sacks and 2 forced fumble in his past 3 vs. the Bears. JPP looks for his fourth in a row against Chicago with a sack. … OLB Shaq Barrett has 3 sacks in his past 3 games. He has 5.5 sacks and 2 forced fumbles in his past 5 at home. … DT Vita Vea had a sack last week and had a sack last year at Chicago.
Fun fact: The last time a Tom Brady-led team lost to a rookie quarterback was in 2013, when Geno Smith guided the Jets to a win over the Belicheats.
(Clarification: For those wondering why Joe is using a photo of NFL Network it-girl Kay Adams, the Bears don't have cheerleaders — RIP Honey Bears — and Adams is a Polski from Chicago. Of course, she's a Bears fan.)
Breaking down the film from #TBvsPHI with @rondebarber 🎞️ pic.twitter.com/6fSQWyAjPV

— Tampa Bay Buccaneers (@Buccaneers) October 20, 2021
TAMPA TWO is always fresh with Bucs icon Derrick Brooks and Sage of Tampa Bay Sports Ira Kaufman talking all things Bucs, presented by The Identity Tampa Bay and Joe.