Cocky Tom Brady
October 3rd, 2021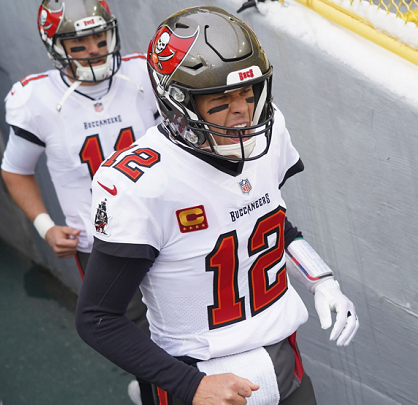 Multiple times over the past two years, Joe has written about how ESPN reporter Jeff Darlington, the pride of Pinellas County, has a unique place inside the Tom Brady inner circle.
It's what made his November report on Brady demanding Bucs coaches improve so damn intriguing.
Joe has no doubt Brady wanted Darlington to put that out there, and Darlington himself last week talked on the air about how everything Brady feels calculated.
Fast forward to the build-up to Brady facing the Belicheats tonight, and guess who had a private sitdown with Brady to air on television today. Yes, it's Darlington. BSPN is breaking the interview up all morning, but it did share a piece last week.
In the segment, Brady was telling Darlington how he knows what will be said in Patriots meetings all week, he knows what they will try and want to do, and what the wind will be like, etc. It was a cocky rant atypical of the usual Bradyspeak leading up to a game.
Joe found that intriguing, considering Brady likes to downplay things publicly.
Darlington told The Rich Eisen Show yesterday that the interview was shot weeks ago with Brady understanding that it woudn't air until Bucs-Patriots pregame.
What message is Brady trying to send?
Whose head is he trying to get into?
**Darlington is a guest on today's Bucs Kickoff podcast with Rock Riley.