Chicago Homer And Ex-Bears QB Says Bucs Will Be At Least Three Scores Better
October 22nd, 2021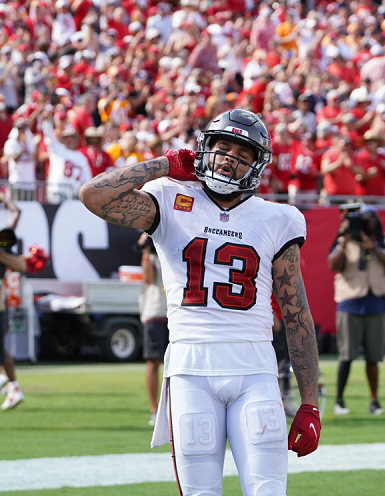 Sound the trumpets. Get the flags ready. Ice the Big Storm beer.
Here comes a Bucs blowout, says a former Chicago Bears QB who doesn't shy away from being a Bears homer.
The Bucs, of course, take on the anemic Bears offense Sunday at The Licht House, a 4:25 p.m. start.
Tampa Bay had averaged more than 40 points a game at home this season and has racked up an average of more than 30 points per game through the entire Bucco Bruce Arians era.
The Bears have topped 20 points just once this season and are proud owners of the NFL's worst-ranked offense guided by a rookie quarterback.
So it's no wonder that former Bears quarterback Jim Miller passed on a fantastic offer today while co-hosting Movin The Chains on SiriusXM NFL Radio.
His co-host, former Bucs scout Pat Kirwan, asked Miller if he would pick the Bears on Sunday plus 17 points to beat the Bucs. Miller said he would not take that action.
That might be all you need to know about this matchup.
Miller doesn't think Chicago can overcome its defensive injuries and he believes there will be too much pressure on Bears rookie QB Justin Fields to match scores with Tom Brady. Miller, a former Brady teammate with the Belicheats, also claims Brady has won 18 of his last 19 October games.
Joe hopes the Bucs find a way to not play down to their opponent Sunday. If so, Miller's projection should be accurate.