Bucs Are The Lead Dogs
October 15th, 2021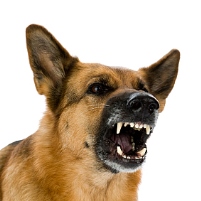 It's cool to be a Bucs fan again!
For way too long, Bucs fans held their heads down in shame. It's what happens when a fan base is kicked in the nuts week after week, year after year. Joe is confident some Bucs fans have yet to fully recover from the resulting PTSD.
So with the reigning Super Bowl champions off to a 5-1 start the Bucs are getting a lot of run from all sorts of media, not to mention many high-profile primetime games such as last night on FOX, NFL Network and Amazon Prime.
But it seems children in faraway places in our nation are getting turned on by the Bucs. And their favorite player isn't a young, exciting video game-like quarterback such as Kyler Murray or Lamar Jackson or even Jalen Hurts.
No, it seems the guy pushing popularity with elementary school kids and younger is an old man six years from AARP eligibility.
Yes, that would be salad bar-hating, park-violating, home-invading, NFLPA-ignoring, down-forgetting, handshake-stiffing, jet-ski-losing, biscuit-baking, tequila-shooting, smartphone-phobic, waffle-grilling, trophy-throwing, roller-coaster-scared, numbers-rules-peeved, helmet-tossing, football-punting, Bucs-Super Bowl-winning quarterback Tom Brady.
"Good Morning Football" co-hosts Kyle Brandt — who dared to use the word "dynasty" referencing the Bucs — and closet Bucs fan Peter Schrager explain how their sons decided that the best gear to wear of all the NFL players is that of a middle-aged man.
It's all in the really cool NFL Network video below. It seems in the schoolyards of New York City, the fresh NFL player to follow is Brady.
Given what Bucs fans went through during The Lost Decade, who saw that coming?
Who are the 'lead dogs' in the NFC right now?
@KyleBrandt & @PSchrags' sons have cast their votes. pic.twitter.com/qUcf6QjMgC

— GMFB (@gmfb) October 15, 2021