Buccaneers Take Over NFC South Lead
October 10th, 2021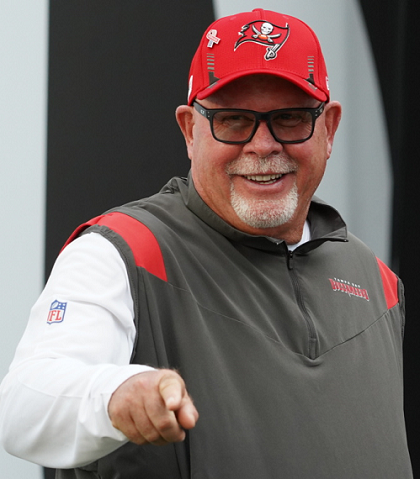 It was more than just another "W" today.
The Bucs' 45-17 blowout win was wonderfully complemented by the Stinkin' Panthers being on the wrong end of a comeback win by the Eagles at Carolina.
That means the Bucs are 4-1 and alone in first place in the NFC South. Carolina falls to 3-2, as the slimy Saints won a thriller at Washington. The Saints also are 3-2 with an earlier loss to the Panthers.
Tampa Bay is exactly where it needs to be through five weeks with the Eagles (2-3) up next on Thursday night football.
The Bucs haven't won the division since the Earnest Graham exposion of 2007, when the defense was smothering and Jeff Garcia had a Pro Bowl season.