Undefeated Distraction Out Of The Way
September 26th, 2021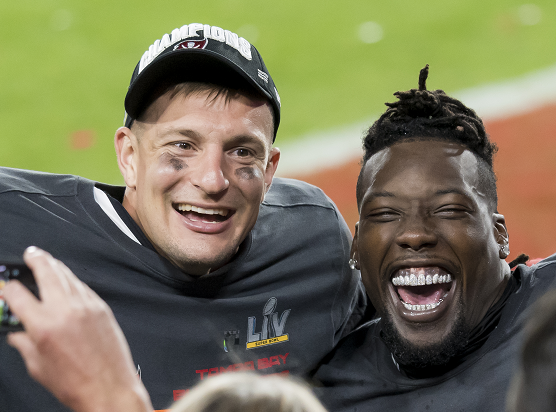 Joe is sad the Bucs lost today and snapped their 10-game winning streak. But at least one annoyance and potential distraction is out of the way.
The hollering shows on BSPN and various national radio shows invested a ton of time this summer rambling relentlessly about how an undefeated season was a huge goal of Tom Brady and how it was something driving Brady for 2021.
Joe found that to be a steaming pile of feces.
Brady didn't get where he is today wasting time fantasizing about a perfect season. (Yeah, Brady quipped that he'd trade two rings for a perfect season, but he also said 90 percent of what he tells the media is nonsense.) Brady is dialed in to the grind of keeping his body right, winning one practice at a time and making sure his team has the habits necessary to succeed in January and February.
Implying anything else is insulting to the greatest player to ever grab a football.
However, Joe is certain that if the Bucs kept rolling and opened this season, say, 7-0, the undefeated-season chatter would have escalated to incredible heights and it would have been a distraction at some point for many Bucs not named Tom Brady.
Now, nobody has to worry about that. Joe is raising a Big Storm beer to toast the Bucs hopefully launching their next 10-game winning streak next Sunday in New England.
Oh, and the Chiefs are 1-2.