Buccaneers 31, Cowboys 29
September 9th, 2021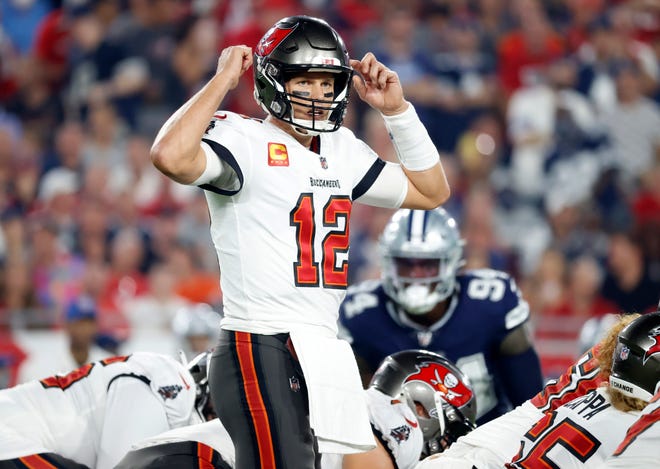 It is said that the great teams win when they don't play their best.
That was our beloved Bucs tonight.
The Cowboys with their banged up offensive line and wounded quarterback embarrassed the Bucs defense. The young Tampa Bay secondary got exposed — over and over and over again — as the Bucs' pass rush was inconsistent.
Dak Prescott, behind that depleted line, just went 42-for-58 for 403 yards and three touchdowns.
But in the end, the Bucs did what they do best: let Tom Brady take control, throw long passes and score touchdowns. That made up for the penalties, the Ronald Jones and Chris Godwin fumbles, and the porous defense.
Joe is all good with it.
No style points in the NFL. Certainly not on opening day.
The old-men Bucs got it done. Rob Gronkowski caught his first five targets and locked down two key touchdowns. And soon after the third quarter started, Antonio Brown already had four catches for 118 yards and a touchdown. In Brown's honor, Joe hurled furniture and ran to the garage to toss a bicycle!
The "W" is a beautiful thing, even if Dallas isn't very good. Joe gives the Cowboys a lot of credit for their gameplan and grit on the road. Thankfully, their kicker sucks. Bucs fans know how that goes.
The Bucs' winning streak now sits at nine games. Destiny rolls on!
Atlanta is next!