Breaking The Rams' Insane Streak
September 25th, 2021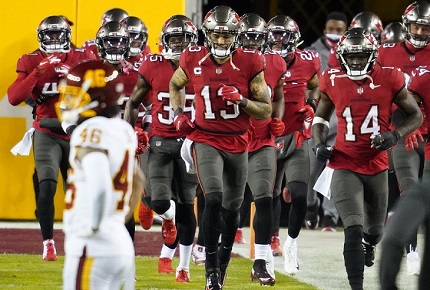 Sunday's Tampa Bay opponent owns one of the most impressive streaks in all of professional sports.
The Rams under head coach Sean McVay are 39-0 when leading at halftime, including their 27-24 win in Tampa last year (after leading 17-14 at the intermission).
Damn, just think about the preparation and consistently savvy adjustments needed to make a streak like that happen.
Maybe even more impressive is McVay's .682 winning percentage as a head coach. That's better than Bill Belicheat!
So it doesn't take a genius to figure out the Bucs need a fast start Sunday. No more early nonsense. Joe has no doubt Tom Brady can break the streak with his right arm, if necessary. But 39-0 is 39-0. That's not a mark to tangle with.
Joe sees the key tomorrow as the Bucs keeping their foot on the gas for 60 minutes — offense and defense. Stick with the passing game and keep blitzing Stafford, who isn't the most durable or mobile guy.
What a massive game it could be for Rob Gronkowski with Antonio Brown out and Jalen Ramsey focused elsewhere.