Bruce Arians Declares "Camp Cupcake"
August 11th, 2021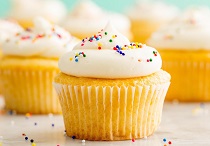 It wasn't too many months ago that Bucco Bruce Arians said he was going to beat the crap out of his team this summer so they wouldn't feel like they could rest on their Super Bowl laurels.
Today, Arians declared life at One Buc Palace over the past 2 1/2 weeks to be "Camp Cupcake."
"I wouldn't really consider this camp," Arians said. "It's just practice every day like a normal season. I mean there's no such thing as camp any more, with days off and then limited days in pads. If it was a camp, it would be Camp Cupcake. But other than that, it's just normal practice and walk-throughs."
Joe's heard from a couple of sources that Arians has made life easier than usual for Bucs players by cutting the overall camp days short, meaning less time in meetings, etc.
Of course, we've also seen Arians hand out plenty of "veteran days off," which all makes plenty of sense, though it doesn't quite jibe with his bust-your-ass lines before camp.
Joe's not saying the Bucs are working soft and won't be ready. Joe's just enjoying the comedy of it all.
Plus, who doesn't like a good cupcake?