"A Gametime Decision"
August 12th, 2021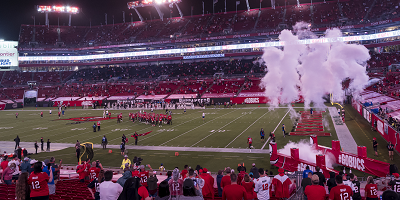 Yes, the Bucs have a preseason game on Saturday but there is fresh uncertainty surrounding it.
It all revolves around the weather and common sense.
Tropical Depression Fred and the rainy weather it will bring very likely will lead to messy game conditions even if the storm itself doesn't scare anyone.
So would Bucco Bruce Arians play Tom Brady on a wet field? The head coach was asked that today after practice and said that's "a gametime decision."
Joe will add that it's not just Brady. Arians would be crazy to stick Bucs starters out there on a soggy field. Anyone remember what happened to Mike Evans in Week 17?
Arians acknowledged there's a chance the kickoff time will be moved up from the 7:30 p.m. kickoff. He didn't speculate a time, but Joe is thinking the NFL easily could make that a noon game. The Bengals are traveling in on Friday.