"A Clear Cut Above"
August 31st, 2021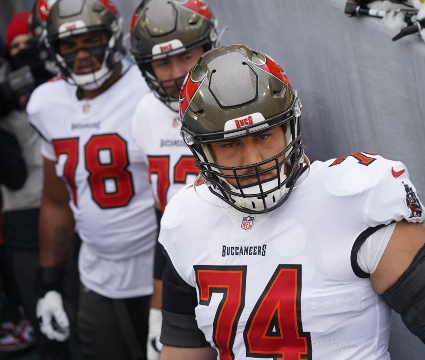 It seems the Buccaneers' fierce hunger for 2021 is coming through on YouTube, of all places.
One of Tom Brady's good friends is insisting that his study of YouTube interviews is showing him a hunger among Bucs players rivaled only by Joe around a Sunny Key Lime beer from Big Storm and their spectacular Ahi Tuna Poke or Nashville Hot Chicken Sandwich.
NBC's hype for opening night of the NFL season, Cowboys at Bucs, is in full swing. And Brady buddy Rodney Harrison, the former All-Pro safety, sees a fire in the Bucs that he recognizes from when he won back-to-back Super Bowls with the Brady and the Belicheats.
"They're not going to take it for granted," he explained on an early NBC look at the Bucs.
And there's no dropoff coming from Brady, per Harrison, who says fans are seeing a more authentic Brady in Tampa.
"That's the real Tom Brady," Harrison said. "You see Tom Brady on social media, That's the real Tom Brady. Before he always suppressed his emotional side, his fun side."
Harrison added that the Bucs have so many established veterans and quality core players that know how lucky they are to be playing with Brady and their effort as a result will quash any chance the Bucs get complacent after winning the Super Bowl.
Is it kickoff yet?