Old Offense
July 7th, 2021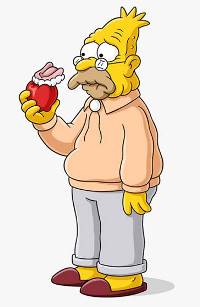 Here's something Joe didn't know.
It seems of the skill position groups on the Bucs offense, wide receivers are the only one that won't soon have to worry about getting a shot for the shingles or becoming eligible for AARP.
Ben Elsner at the 33rdTeam did a study on which teams' offenses are the oldest in the NFL and the youngest.
In three of the five categories, the Bucs have the oldest position groups. They would be quarterback, tight end and running back.
Per Elsner, the average age of a team's quarterback room is 27.34 years. With soon-to-be 44-year old quarterback Tom Brady and veteran backups Blaine Gabbert and Ryan Griffin, the average age of Bucs quarterbacks is 32.75, even with rookie Kyle Trask on board.
Tight ends did not surprise Joe as the top two are now 30 or older: foot-rubbing, car-littering Rob Gronkowski and Cam Brate. The average age of the tight end position group in the NFL is 26.05. Bucs tight ends average 28.83, oldest in the league.
Running backs surprised Joe. The average age of a team's running back position group in the NFL is 26.05. The Bucs average 26.50 and they are the fourth-oldest. The old guy there, of course, is 29-year-old Giovani Bernard.
So are the Bucs in win-now mode? They ought to be given how old the offense is.