Turn Ronald Jones Loose
June 26th, 2021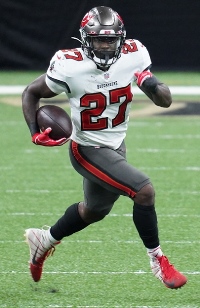 The Sage of Tampa Bay Sports, Ira Kaufman, is in his sixth decade covering the National Football League! His weekly columns and podcasts here are presented by Bill Currie Ford, a family-owned Tampa treasure for 61 years. Ask Bill Currie GM Sean Sullivan for personal service on buying or servicing a vehicle, or even if you just have questions. And remember the Ira Kaufman discount and the Bill Currie Ford lifetime warranty on new and used vehicles.
BY IRA KAUFMAN
@IKaufman76
He trampled over defenders and skeptics with equal aplomb, yet Ronald Jones has every right to feel a little disrespected at the moment.
It's all about looking out for No. 1.
Let's be honest — the upcoming running back duel between Jones and Leonard Fournette is one of the few competitions worth monitoring heading into training camp.
Alex Cappa figures to regain his starting role at right guard after missing the final three games with a fractured ankle. Antonio Brown will once again be listed behind Mike Evans and Chris Godwin on the depth chart.
Safeties Antonio Winfield Jr. and Jordan Whitehead are keeping Mike Edwards waiting for more snaps.
But the running back room is crowded, and different.
Newcomer Giovani Bernard should provide Tom Brady with a proven option as a third-down target out of the backfield. Bruce Arians likes the upside of second-year back Ke'Shawn Vaughn. Those are mere sidebars..The real intrigue is the battle between Fournette and Jones for the bulk of the carries.
"Of all the positions, it's probably the one where those two guys will compete," Arians says. "They're both gonna play. They're so talented and they both bring so much to the table. Hopefully if they're both healthy, they are splitting time. I know fantasy doesn't like that."
The loser of this matchup won't be thrilled, either.
No one can deny Fournette excelled in the postseason after Jones was slowed by quad and groin injuries. Jones also suffered a fractured pinkie finger that gave Fournette an opportunity to show Buc coaches, teammates and fans what he can do with an expanded role.
He was certainly impressive both running and receiving during Tampa Bay's championship quest, but Jones is the more effective back when it comes to lugging the football.
That's a fact.
It's been rather startling to see Jones' growth as a Buccaneer. His average of 1.9 yards per carry as a rookie was beyond wretched, leaving Jason Licht unsure whether his second-round pick was a bust. Then came Year 2, when Jones averaged a respectable 4.2 yards. Last season was a revelation as Jones boosted that average gain to 5.1 yards, topped by the league's longest carry, a 98-yard TD burst at Carolina.
The only backs with more yards and a better average than Jones were Derrick Henry, Aaron Jones and Nick Chubb. In 52 more carries, Ezekiel Elliott finished with one more yard than Jones, who fumbled only twice.
And let's remember that while Fournette was excelling down the stretch, Jones averaged at least 4.8 yards per carry in two of his three postseason appearances.
"Ronald has really matured since last year … a lot of growth," running backs coach Todd McNair said at midseason. "He has just blossomed. He's got a tremendous amount of ability and it's coming out I don't even think he knows how good he can be."
Why take the ball out of his hands now?
You could make a credible argument that It should be Jones' job to lose. He was that proficient, ranking 10th in rushing yards per game (69.9) while hitting holes decisively and making defenders miss.
One more thing about that 5.1 average — Doug Martin never did that.  Neither did Warrick Dunn, James Wilder or Ricky Bell. Mike Alstott and Cadillac Williams never even came close.
"RoJo is one of the best runners I've been around," Arians says, "and Lenny had that great run in the playoffs. So we're blessed to have this group of backs, with Ke'Shawn and Gio. It's a hell of a group."
Yes it is, and Jones should be the headliner. It's easy to say everyone will share the carries, but the Bucs are a passing team. The 2020 Bucs handed the ball off only 32 percent of the time, with an average of only 20 rushing attempts by the backs.
Arians says this standoff will sort itself out. The top dog in Week 1 could be in the doghouse by Week 5.
"It's all about who's doing what for the team," Derrick Brooks says. "Just like the wide receiver position, can you keep three receivers happy? I think winning can do that."
Winning certainly helps, but Fournette required a stern lecture from Arians last season to get his mind right. He won't take kindly if Jones is getting the bulk of the carries.
Boo-freaking'-hoo, Leonard. Get over it. At this point, Jones is the better runner.
Turn him loose.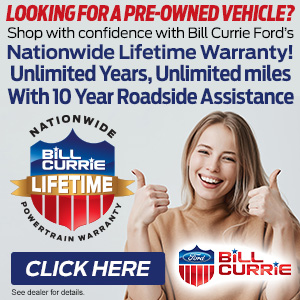 Heated running backs debate at the 32:20 mark in this episode of the Ira Kaufman Podcast, presented by Bill Currie Ford.
Always supporting football in the Tampa Bay area!
LETS GOOOO🔥🔥🔥🔥 https://t.co/0Zf0qsn2uu

— Bill Currie Ford (@BillCurrieTampa) June 30, 2021