The Brady-Saints Rumor/Report
June 24th, 2021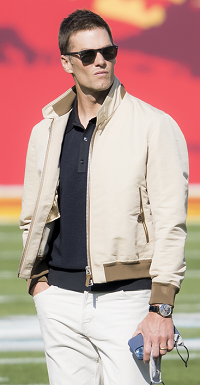 Man, Joe has seen this live take on ESPN TV get overblown and misdirected over the last 24 hours.
Jeff Darlington is BSPN's guy when it comes to Tom Brady. Darlington has an in with Brady's camp (he openly talks about it) and has broken multiple Brady-related stories through the years.
Brady made headlines earlier this week when a promotional video emerged from HBO pimping Brady's appearance tomorrow on "The Shop." In the edited clip, Brady appeared to say one NFL team was foolish for keeping their "motherfu**er" at quarterback and passing on him.
That set off loads of speculation, and Darlington jumped in to tell everyone the Saints were super hot on Brady's trail and should regret not signing him.
Well, duh. If the Saints had Brady, the Bucs likely would have had Teddy Bridgewater or Jameis Winston.
You can hear Darlington's full take below. He does not say the Saints were the team Brady referred to on HBO. He does explain how "internally" the Raiders were hot in the pants for Brady.
Joe just thinks this is all a giant yawn.
Of course, teams were interested in Brady. But "interest" and hard offers and real desire are very different things.
Joe has no doubt that the Bucs were all-in from Day 1 and Brady felt thoroughly fantastic about making a quick commitment to Tampa Bay.
.@JeffDarlington takes a look at Tom Brady's comments about being snubbed by teams in free agency 🧐

"I think think that people still underestimate how close Tom Brady was to signing with the New Orleans Saints." pic.twitter.com/EQ1GJBgGCe

— Get Up (@GetUpESPN) June 23, 2021