Gronk Impressed By Himself, Bucs Atmosphere
June 1st, 2021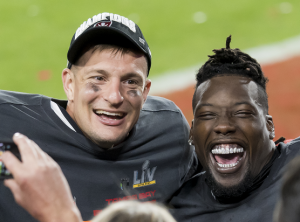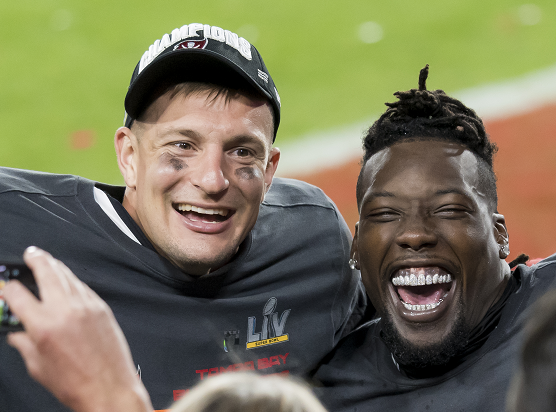 Joe loves the energy in Rob Gronkowski's voice when he glows about how incredibly different life is at One Buc Palace versus at Two Belicheat Place.
He's said it before, but this time Gronk was talking after the full Tampa Bay Super Bowl experience and victory.
During an interview at Providence College Athletics, Gronk emphasized twice that life with the Bucs is "a total 180" in how things are run versus in New England. And he loves it and can't wait for this season.
Interestingly, he also said the Patriots are "one of the best organizations in the world." So perhaps that just proves there's more than one way to greatness.
Or it proves that Tom Brady is the ultimate culture-changer.
Gronk also shared that he is in awe that he is the second-leading receiver in NFL postseason history behind Jerry Rice, and that his five Super Bowl touchdown receptions are second only to Rice (7).
Joe didn't think Gronk was big on personal stats, but he seemed very sincere when he talked about wanting to break those records.
What a great time to be alive as a Bucs fan.