From Question Mark To Keeper
June 30th, 2021
BY IRA KAUFMAN
He comes to work every day, rolls up his pewter sleeves and kicks butt.
Shouldn't he be the center of attention?
It's easy to overlook the contributions of Ryan Jensen when you gaze at Tampa Bay's star-studded roster. He's never made the Pro Bowl or the All-Pro team and if you're not Jensen's teammate, you just might consider him a dirty player.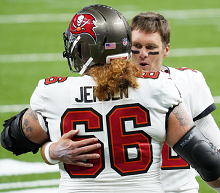 He'd take that as quite a compliment.
"I just play nasty, old-school football," he says. "I've just known nothing else. If you like it, you like it. If you don't, you don't."
At the moment, the Super Bowl champions are loving what Jensen brings to the football field. He plays hard to the whistle — and perhaps a second or two longer, if necessary.
Jensen had been an NFL starter only one season when the Bucs signed him as a free agent from Baltimore in 2018, making him the highest-paid center in the league. That decision looked like a Jason Licht gaffe when the 2018 Bucs allowed 41 sacks and the running game stunk. And Jensen, as the anchor of the offensive line, sunk too many drives with 11 penalties that cost the Bucs 120 yards.
Among the infractions were five holding calls and four flags for unnecessary roughness. Jensen's play improved under a new coaching staff in 2019 and he was outstanding last season, earning the trust and respect of Tom Brady.
Last year, he generated only four flags for 35 yards and showcased his versatility by filling in at left guard for a few weeks when Ali Marpet was sidelined by a concussion.
"Ryan's leadership is priceless and his physicality is priceless," says Byron Leftwich. "You respect the violence he brings to the game, you respect his ability to think his way through."
Jensen's base salary next season is $9.25 million and he could become a 30-year-old unrestricted free agent in 2022, seeking a long-term commitment. At this point, he brings a lot to the negotiating table.
Jensen has gone four years without missing a game and he's the middle man for an offensive line that is now a team strength rather than a liability.
Clean QB, Clean Game
Brady and Jensen experienced very few issues with exchanges and stout quarterback protection was the norm, particularly up the middle. Jensen took great pride in keeping pass rushers off Brady and they paid dearly for any cheap shots at No. 12.
Big Brother was watching.
"I've had defensive coordinators and players from other teams come up to me and say, 'I hate you, but I love you,' " Jensen says.
Donovan Smith and Marpet have been in Tampa longer, but if you're looking for the leader of this group, look at No. 66. He sets the aggressive tone Bruce Arians craves and Brady appreciates. And along the way, Jensen has displayed more discipline while sacrificing none of his physicality.
The Bucs will once again have difficult contract decisions to make in the offseason. Chris Godwin, Rob Gronkowski, Ronald Jones, Leonard Fournette, Carlton Davis and Jason Pierre-Paul could all test the free-agent market, along with Jensen, who won't be easy to replace.
Perhaps third-round pick Robert Hainsey can make the transition from right tackle at Notre Dame to center in the NFL.
Perhaps.
For now, the Bucs are feeling very good about their offensive line in general and their center in particular. Jensen has proven to be a durable, reliable player who embodies hostility in the best sense of the word. He'll do anything to keep Brady's uniform clean and clear a path for a suddenly robust rushing attack.
"I love the way Ryan plays," Arians says. "You know he's one of those marked guys, and every referee crew comes up and they've got somebody they've marked. Whether it be a guy that rushes the passer all the time or takes a shot here or there, Ndamukong Suh was that way for a long time.

"And I always tell the refs, 'Hey, dude, Jensen is going to play to the whistle. If he does something extra-curricular, warn him or penalize him. But he's going to play to the whistle, all right.' If you don't like finishing people off, then you shouldn't be in the business."
Jensen revels in giving defenders the business. He'll dole out a push or a shove, just to remind opponents they're in for a long day.
He's no longer a question mark. He's a keeper.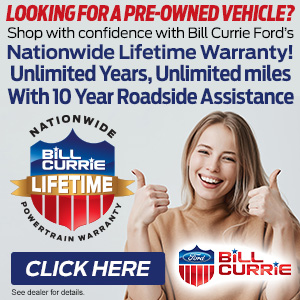 Heated running backs debate at the 32:20 mark in this episode of the Ira Kaufman Podcast, presented by Bill Currie Ford.