Goalie Gronk
May 4th, 2021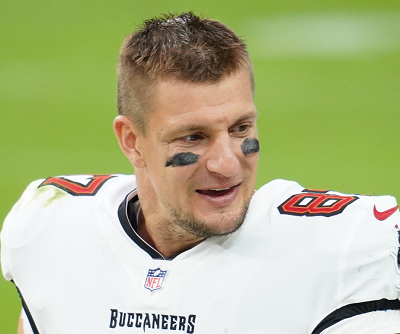 Well, this is much safer than Rob Gronkowski's other offseason passion.
You just can't keep Gronk from pushing his body.
Longtime local radio/TV guy J.P. Peterson does in-game hosting for the Tampa Bay Lightning, and his smartphone found a unique visitor to Stanley Cup champion warmups today.
It's Gronk. In goal!
Joe's glad to see Gronk is off the ski slopes and on safer terrain. Hopefully he knows how to skate and isn't going to turn an ankle or fall and hurt his back. Gronk is the pride of Buffalo, so Joe's assuming he's no stranger to the ice.
Watch out Vasy, there's a new cat in goal! pic.twitter.com/p7oboTPqI1

— The JP Peterson Show (@JPPetersonshow) May 4, 2021