About Those Special Teams Improvements
May 3rd, 2021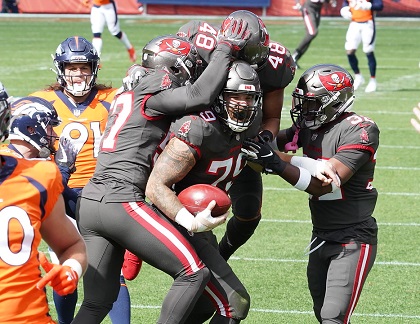 Lost in the euphoria of Tampa Bay's glorious Super Bowl run were results of a telling annual tradition.
In mid-January, famed Hall of Fame voter/writer Rick Gosselin, a man Bill Belicheat seeks for advice, issued his annual special teams rankings for every NFL team.
In 2018, the Bucs ranked tied for 27th overall. In 2019, they were dead last in the league. Last year, even with a superstar kicker for a change, Tampa Bay ranked tied for 22nd with Atlanta.
The league's 32 teams are ranked in 22 kicking-game categories and assigned points according to their standing – one for best, 32 for worst. The Patriots compiled 214 points to finish eight better than the runner-up Seattle Seahawks at 222.5. Those 214 points, by the way, were a record-low for the Patriots in these rankings.
Looking at Rounds 4 through 7 of the Bucs' 2021 draft, it's clear they were all about special teams. It's also clear that Bucco Bruce Arians doesn't think his coaching special team is an issue, as there were no staff changes made.
Quietly, the Bucs let core special teams players Andrew Adams, Ryan Smith and Antony Auclair walk in free agency while Super Bowl returner Jaydon Mickens was put on notice with rookie returner/receiver Jaelon Darden getting drafted after a trade-up in Round 4.
Joe is hoping, like Arians is, that the Bucs' special teams become special again. Hell, Arians is even talking about first-round-pick OLB Joe Tryon getting into the action. (Hardcore Bucs fans remember what happened when the team foolishly sent top edge rusher Jacqueis Smith to cover a kick in 2016.)
If the Bucs can make a real special-teams leap this season, they might be one of NFL history's most complete teams.