Betting The Bucs
May 3rd, 2021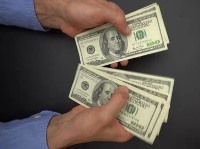 In more than 20 states, you can make legal sports wagers right now (not Florida yet) and the NFL has finally embraced betting with all its greedy heart.
Joe finds it all a beautiful and fun thing.
For those who travel and dabble, Joe's seeing a handful of intriguing Bucs wagers on today's Draft Kings sportsbook board.
There are solid odds of +1400 on Tom Brady for NFL MVP, which means your $100 bet would return $1500 if Brady is crowned 2021 season MVP.
Only two other Buccaneers are on the MVP board.
It's +20000 if you like Mike Evans for MVP, so a $10 bet gets you $2010. And it's +25000 for Leonard ''Playoff Lenny'' for MVP (a $1.00 bet gets you $251.00).
For Defensive Rooke Of The Year, you'll find +2500 on Joe Tryon, so a winning $10 wager will get your $150. Fourteen rookies have shorter odds.
Bucs are -200 to win the NFC South, which means a $100 bet returns just $150. And for the Going For Two crowd, Tampa Bay is +650 to repeat as Super Bowl champs, aka a $100 bet returns $750.
For those wondering, Joe wagered nearly three months ago on the Bucs to win the NFC South in 2021.