Todd Bowles Talks "Fat-Headed" Fears, JPP Savvy & More
April 22nd, 2021
BY IRA KAUFMAN
When Todd Bowles talks defense, you listen.
In his four full seasons as an NFL coordinator, two with the Cardinals and two with the Bucs, Bowles' units have ranked as a Top 8 scoring defense three times.
If you're looking for Bowles to trumpet his own accomplishments, good luck. He'd much prefer to give the credit to his players and fellow assistants.
It all came together down the stretch for the 2020 Bucs,  who yielded an average of only 19 points per game during a closing 8-game winning streak.
Bowles doesn't give much away on those impersonal Zoom calls, but he was far more candid when I pulled him aside during a fundraiser for the Bruce Arians Foundation at Innisbrook Resort.
"We came together at the end," Bowles said. "We started out great, went up and down a little in the middle, but consistency and being a professional and effort is what they're gonna have to battle. They don't have to battle the other team — they have to battle the man in the mirror.
"Bringing our starters back says a lot from a management standpoint, but you still have to have the same chemistry coming back and be, knock on wood, injury free. The mindset's got to be right because everybody is going to be talking in your ear about how you won the Super Bowl. That's really got to go. because handling success is a lot harder than handling failure."
According to Bowles, before the Bucs start to focus on dealing with Julio Jones, Christian McCaffrey and Alvin Kamara, they must develop a game plan for complacency.
"It's because you get fat-headed," Bowles said. "It's easy to fail and then scratch and claw your way back. It's harder to have success and everyone is feeding your head with sugar plums and you forget about the little things that got you there. Even though we have the same people, we may not be the same on defense. You better tweak things, I don't ever sit still."
At that point, Bowles offered his detailed thoughts on some key Buccaneers, including Tom Brady.
"Tom talks to them all off the field," he said. "We had our veteran guys, but understanding how to win and the culture Bruce and Tom brought to the entire team, pointing little things out, was a boost to their confidence."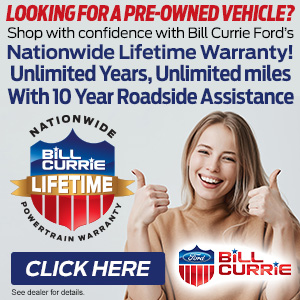 Devin White?
"He has no ceiling. He's not brash, he's honest. He loves to play the game, he plays it the right way and he puts in the work. He's really improved in his coverage. Sometimes he'll abandon a zone and something comes behind him, but he calmed down from a discipline standpoint. Lavointe helped him out in that regard. He wanted to get better at what he saw was wrong with his game. When you challenge him at something, and I'm a pest, he takes it to heart."
Ndamukong Suh?
"The man's driven, intelligent and motivated. He's one of those guys you wouldn't be surprised a couple of years down the line if he's part of a group buying a franchise. He's playing smarter, he understands where everything is and he's having a good time. He's the consummate professional. Every Monday he's putting in his conditioning work, doing everything it takes to win."
Jason Pierre-Paul?
"He's more than a freak — he's a damned good football player. He brings an attitude and energy and people don't give him enough credit for being savvy. He's a tough guy, one of those guys you want to go into a foxhole with."
Vita Vea?
"Vita makes a big difference when he's in there. Nacho (Rakeem Nunez-Roches) did an outstanding job, but Nacho can't do the things Vita can do. Nacho can take on a double team … Vita can defeat a double team. That's the difference. Vita's just scratching the surface. These guys have pride, They know they can't rush the passer unless we take care of the running game. That's rule No. 1."
If the 2021 Bucs win the division with a Top 10 defense, Bowles figures to be a hot commodity as a head coaching candidate.
His first try ended poorly with the Jets, but lousy ownership didn't help his cause. Surely, Bowles would be a different head coach the second time around.
Tampa Bay fans have learned to appreciate Bowles while he's working out of One Buc Place. He says a defense which is just "scratching the surface," left a lot of plays on the field in 2020.
Can't you picture Sean Payton spitting up his orange juice when he reads that quote?