Powerplay
April 14th, 2021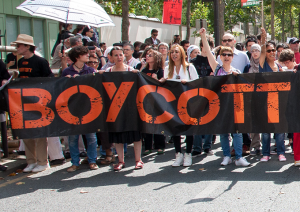 So all of a sudden NFL players are scared of The Sickness?
This seems like a hollow motivation for getting out of voluntary workouts.
As Bucs fans know, Tampa Bay players have decided to sit out — boycott, if you prefer — voluntary offseason workouts (OTAs) because they are afraid of The Sickness. They joined the Broncos and Seahawks yesterday. Earlier this morning, the Lions jumped on the growing bandwagon, too.
This comes despite millions of Americans getting vaccinated, including Floridians. As far as Joe knows, even players and their families likely already have taken the needle (twice). Even NFL strongman Roger Goodell issued a proclamation yesterday that NFL employees either get vaccinated or they cannot have any direct contact with players.
The NFL has likely never been safer. In fact, the relative escape the NFL had with The Sickness last season made the NFL the model workplace for how to go about business in the middle of a pandemic.
Adapt, adjust and overcome rather than cower.
So with the NFL likely the safest workplace in America short of a hospital or doctor's office, what's going on? Well, this sure smells like a powerplay by the NFLPA. Consider what Lindsay Jones has in The Athletic about how the NFL survived without voluntary in-person workouts and no preseason games last year.
What no one knew a year ago, or even seven months ago, is how that drastically altered offseason and the lack of on-field work in the spring would impact the quality of play in the fall. The answer? Not much. Scoring was up across the league, and games were competitive. Overall, injuries and penalties were down. For fans watching at home, scenes of empty stadiums were about the only noticeable difference from the pre-pandemic product.
And there you have it. Without voluntary spring workouts and the worthless preseason games in the summer, both injuries and penalties were down. Of course, this is the lone sample size; last year was the first and only season since the AFL-NFL merger in 1970 to not have preseason games.
Still, those numbers are encouraging for right-thinking Americans.
And this is what this powerplay is all about. It's a squeeze tactic to get the NFL to cut or eliminate voluntary in-person spring workouts. Joe could dream that this is also a stiff-arm move to get rid of preseason games, but since those are likely written into the new TV contracts, that's probably a hopeless dream.
Now Bucs Super Bowl-winning coach Bucco Bruce Arians has railed how the lack of in-person workouts has hurt the development of younger players and claims veterans don't want these workouts because it saves jobs. Joe fully understands what Arians is saying and probably right. But when he just won a Super Bowl with significant impact from two rookies who never had offseason in-person workouts or preseason games, Arians' case turns flimsy.
The simple answer? The NFL and NFLPA should agree that anyone not on a rookie contract, who is returning to the same team, is not permitted to be on NFL premises at the same time OTAs are held unless it is for rehab purposes (which is what Jason Pierre-Paul is currently doing).
In fact, NFLPA president JC Tretter demands an end to all offseason workouts, voluntary and mandatory.
Remember, the boycotts, in theory, are over voluntary workouts.
Joe has nothing against this boycott. The way Joe sees it, since the Bucs were playing in February, every little bit of extra rest will benefit the team in December and into January, especially through the inaugural 17-game season.