Bruce Arians Talks Antonio Brown, Tight Ends & Back Surgery
April 2nd, 2021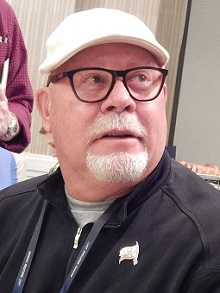 Bucco Bruce Arians is prepping for his charity golf tournament in Palm Harbor and that includes talking Bucs on radio.
The Super Bowl head coach chatted with WDAE radio this morning and firmly noted that Tom Brady is not permitted — and not ready — to play in his golf event following knee surgery. "I'm not even going to let him putt." on Brady. But Brady is expected to attend various tournament festivities.
Arians revealed that he had preseason back surgery, noting he thought it would help with some of his issues but it didn't. Obviously, his coaching was just fine, but Arians said his golf game is not — and my never be again. "I never admit [my age] anywhere else," he said. "but it's showing up too much on the golf course."
So what are the chances of Antonio Brown coming back, coach? "I think they're ok; both sides have to meet sooner or later in the middle," Arians said of Brown. "We've got offers out there and we'll just wait and see."
One guy "definitely" returning this season is fifth-year tight end O.J. Howard. That's not fresh news, but hearing Arians talking about Howard on the field in June was a surprise.
"I think it's one of the most dominant individual player rooms in the NFL," Arians said of the Bucs' tight end stable. "O.J. Howard's making great progress. Hopefully we're going to have OTAs in June and he might have a chance to get out there for some of that. He'll be definitely ready for the season."