"We Paid'em; Everybody's Happy."
April 2nd, 2021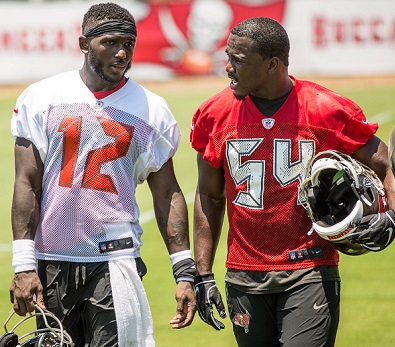 Market value is a funny thing.
Every player wants to be paid accordingly for his services (except Tom Brady).
Love and brotherhood is nice, but Bucco Bruce Arians (today) and general manager Jason Licht (yesterday) were both very clear that there was no "hometown discount" for anyone on the long list of free agents the Bucs re-signed to maintain their championship roster.
Arians was on local FOX-13 television today and made sure fans knew that money talked last month.
"Nobody's coming back for a hometown discount, you know, we paid'em; everybody's happy," Arians said. "And man, we can't wait to get started."
Heck, even kicker Ryan Succop scored a fortune. But if Arians and Licht are being completely forthright, then Joe remains a little surprised that Super Bowl starting right guard Aaron Stinnie and defensive tackle Rakeem Nuñez-Roches couldn't score more money on the free agent market. Joe is not complaining, just noting those guys didn't get anywhere near starters' cash.
And when it comes to money, that's exactly why bicycle-throwing, furniture-tossing Antonio Brown remains on the street.
The Bucs want him but he doesn't like their offers. If Brown does return, then Joe sure hopes he's in the "happy" crowd of Bucs. An irritated Brown is not a guy Joe would want on a roster.