"They Made Sure Everyone Saw They Had Fun"
March 9th, 2021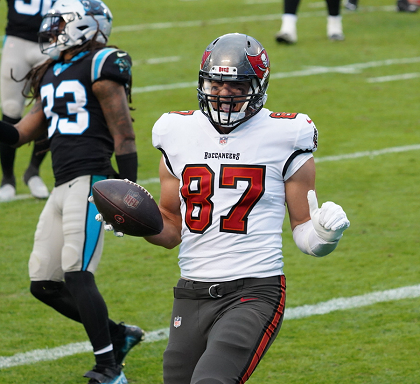 Damn, Joe just listened to a telling interview from a former Tom Brady teammate who is entrenched in local Patriots media.
Anyone remember Ted Johnson? The retired linebacker spent all his 10 of his seasons with New England, the final five with Bill Belicheat after being drafted during the Bill Parcells regime.
Johnson took his three Super Bowl rings and moved on to become a highly-intelligent sports radio guy; he's also part of Patriots pre- and post-game shows on NBC Sports Boston.
In a telling interview recently on CBS Sports Radio, Johnson said Brady was driven out of New England by Belicheat's "hubris" and the head coach's desire to prove to the world he could win without Brady.
Brady really didn't want to leave, Johnson said, but Belicheat left him no choice.
Look at Rob Gronkowkski quitting football and Brady bolting and bringing along Gronk to Tampa, Johnson said, as well as how the pair behaved there. Their off-field body language and behavior was meant to send a message.
"They went down there and they had fun and they made sure everyone saw they had fun and won in Tampa Bay. If I'm a player [considering the Patriots in free agency], I'm like, 'Man, why did those guys want to leave that place so bad?'" Johnson said.
Who had the highest rates of COVID opt-outs on their 2020 roster? Johnson asked rhetorically. The answer is the Patriots, and Johnson said that was no coincidence, adding it spoke to a crumbling Patriots culture.
There was a lot more to the interview and it all left Joe thinking about how damn happy Brady must be in Tampa — and eager to keep squeezing lemon juice in Belicheat's eye for multiple years.
Joe can't wait to see what happens when the Bucs hit the road for New England during the 2021 season. Joe suspects that will be a Monday Night Football game in Week 2.