The Bucs & Duke Johnson
March 1st, 2021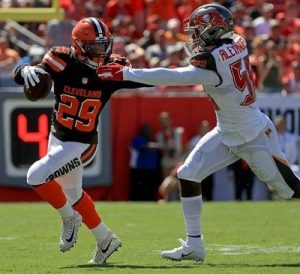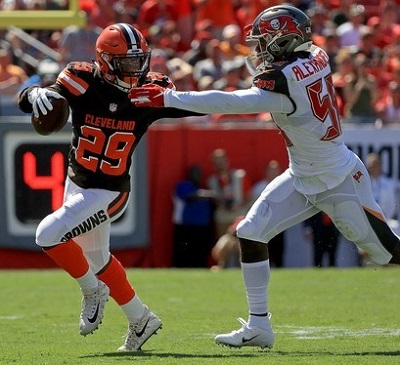 Fans remember when Bucco Bruce Arians put his foot down two years ago during an appearance on The Ira Kaufman Podcast.
"I don't overpay for that position," Arians firmly declared, when asked about signing a name running back in free agency.
For context, Arians had said there's not "a David Johnson or a Todd Gurley" in the Bucs' 2019 backfield "but you don't need one."
Joe suggested to Arians that he could buy one, and then Arians made his "I-don't-overpay" comment.
It's why Joe is confident the Bucs won't pay Leonard "Playoff Lenny" Fournette the $5 million or $6 million salary it likely will take to retain him.
So who will replace Fournette? Bucs fans love to toss the name James White out there. He played with Tom Brady in New England. But there are other options.
First, there's Gurley and David Johnson, the guys Arians named. Gurley, still just 26 years old, is a free agent. He may be well on his way to being washed up, but he only missed two games over the past two seasons and had nine touchdowns for Atlanta last year. Joe can't speak for Arians. Perhaps he sees Gurley as a fit in the Bucs' offense?
Johnson, 29, was drafted by Arians in Arizona and revived his career last season in Houston. Various reports last week claimed Houston wants to keep him, and that's why the Texans apparently just cut 27-year-old versatile RB Duke Johnson.
Johnson is known for making tacklers miss, lining up in various receiver positions, pass blocking, and he's got a career rushing average of 4.2 yards per carry. Through six seasons, Johnson has proven to be a consistent and dangerous target out of the backfield.
Joe loves the relatively low mileage on Johnson, and assuming his late-season neck injury is healed, Joe could see Johnson as a potentially great fit in Tampa. Joe does know the Bucs were interested in him two years ago.