Buccaneers Are Bringing Back Shaq Barrett!
March 15th, 2021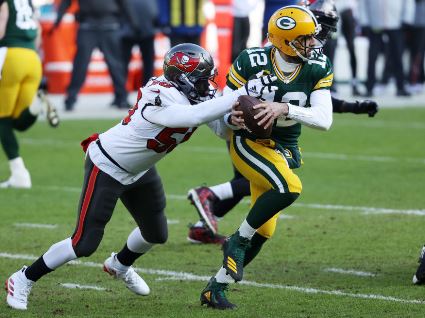 The sweet music is being played across social media.
Bucs sacks king Shaq Barrett will be back for his third season in Tampa Bay, per well-connected JC Cornell of TheDraftNetwork.com, where Bucco Bruce Arians' son Jake parks his fantasy football podcast. And longtime (former) ESPN reporter Josina Anderson shared that she heard the same directly from Shaq.
The only things that matter when it comes to analyzing Barrett's value is that he is a 28-year-old durable and consistent pass rusher with low mileage on his legs, a proven playoff performer who can rush from either side and is a vital cog in the NFL's best run defense.
Joe doesn't care about the cost. Shaq is not a guy you let walk out of your building when you don't have edge-rushing depth and your other pass rusher is 32 years old with annual knee issues.
The Bucs made a Super Bowl move today.
Celebrate, Bucs fans!
Shaq Barrett is coming back to Tampa. The band is staying together. Going for 2 baby.

— JC Cornell (@CornellNFL) March 15, 2021
Text from #Bucs LB Shaq Barrett just now: "I am going back to Tampa." #Donedecision.

— IG: JosinaAnderson (@JosinaAnderson) March 15, 2021