Buccaneers Are Super Bowl LV Champions!
February 7th, 2021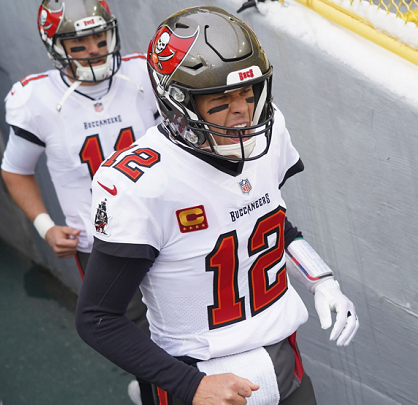 A dream-come-true season in a nightmare year for the world has ended with the ultimate prize.
Joe is weeping, sobbing tears of joy.
Our beloved Buccaneers are Super Bowl champions, 18 years after their first Super Bowl win.
Doormats of the NFL from 2009 through 2019, the Bucs have exploded to the top of the heap, closing the season with an eight-game winning streak and choking out the Chiefs in a dominating physical performance.
Defense. Defense. Defense!!
The suffocating Bucs defense held the Chiefs to six first-half points as Patrick Mahomes was hassled and harassed into a 9-for-19 performance for just 67 yards through two quarters. Meanwhile, old man Tom Brady was 16-for-20 for 140 yards and three touchdowns as the Bucs jumped out to a 21-6 halftime lead.
Nobody knew it then, but the game was over at halftime.
The Bucs didn't sack Mahomes until the third quarter, but they came after him relentlessly, and the young secondary was flat out awesome. They forced Mahomes into one of the worst games of his career.
Congratulations to Shaq Barrett for a sack and four quarterback hits. Shaq just locked down a massive contract … from somebody.
Tyreek "Cheetah" Hill? Pffft. Joe tried to warn everyone.
Leonard "Playoff Lenny" Fournette was dominant, and Brady made no mistakes en route to his record seventh Super Bowl victory.
Joe is literally speechless. The Bucs just pounded the Chiefs in every phase of the game.