The Tyreek Hill Overhype
February 4th, 2021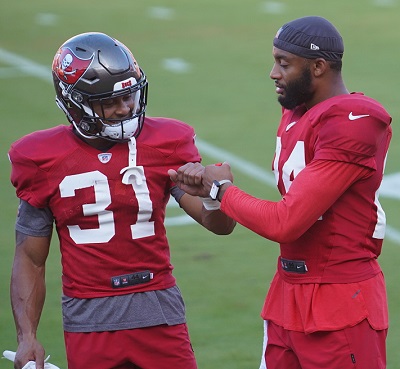 If Joe hears someone say one more time that "Tyreek Hill can't be stopped," Joe's going to punch a wall.
Hill had 10 games this season with less than 80 yards receiving.
How did the Raiders do it? New England locked him down. The Saints kept him rather quiet just before Christmas in a must-win game for both teams.
Mike Evans caught 64.2 percent of the balls thrown his way in the regular season. Hill caught 64.4. Is anyone running around saying, "you can't stop Mike Evans?" Evans has 15 touchdowns through the regular season and playoffs, the same total as Hill.
Obviously, Joe recognizes that Hill is a ridiculously dangerous receiver and the Chiefs have many weapons to complement him. "Cheetah" is running hot in the playoffs, but he's not one of the greatest receivers to ever play, and Joe strongly believes the Bucs can at least contain him a bit.
In last year's Super Bowl, Hill had 9 catches on 16 targets for 105 yards and 0 touchdowns. If Hill does that to the Bucs on Sunday, Joe would take it, assuming the Bucs' elite run defense shows up.