Tom Brady Did It!
January 24th, 2021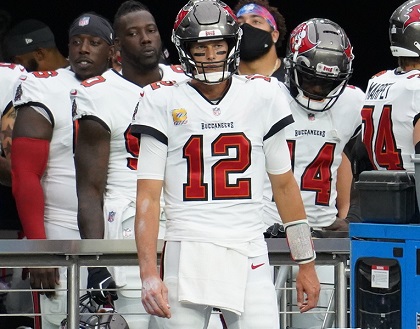 The football Messiah arrived and it turns out the rest of the NFC never had a chance.
Our beloved Tampa Bay Buccaneers just rode the back of 43-year-old living legend Tom Brady to the Super Bowl.
Today, Brady wasn't his very best, and he was victimized by drops. His final line of 20-for-36 for 280 yards, 3 touchdowns and 3 interceptions won't go down in NFL playoffs folklore, but damn he sure stepped up big in key moments.
He was better than Aaron Rodgers, and smarter, too, commanding his head coach to get the punt team off the damn field before halftime.
Brady held that NFC Championship trophy tonight at Lambeau Field, and of course, he talked about team and nothing about himself. Typical Goat.
Bucco Bruce Arians said after the game, "it only took one man" to give the Bucs, the entire organization, the belief it could go all the way. And they have!
One more game, Tommy.
One more.