"They've Got A Confidence Now That They Belong"
January 20th, 2021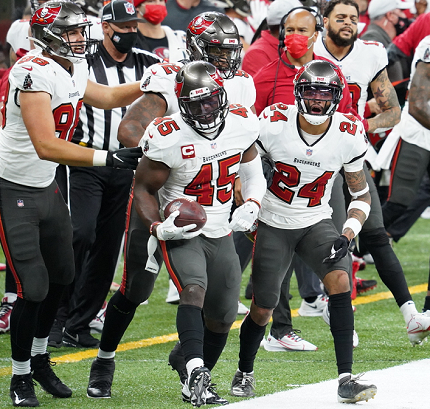 It's not just our treasured Buccaneers cruising on a six-game winning streak that has Tom Brady screaming less at his teammates.
Per Bucco Bruce Arians, it's also because Brady's teammates have matured and are building a championship-type confidence. And that's a damn good thing to have when you're playing the NFL version of the Final Four.
WFLA-TV sports chief Dan Lucas floated the notion to Arians this week that Brady is barking less on the sidelines than earlier in the season. Arians went along with it saying the masses are rising towards Brady's level.
"They've got a confidence now that they belong," Arians said, adding that the win against New Orleans was significant to the Bucs' collective belief in themselves.
Throw in that the Bucs know they can beat the Packers — and crush the Packers — and there should a mountain of confidence pulsating through the roster.
Joe is not concerned about overconfidence on Sunday, though you never quite know.