Jaydon Mickens, Unsung Hero
January 24th, 2021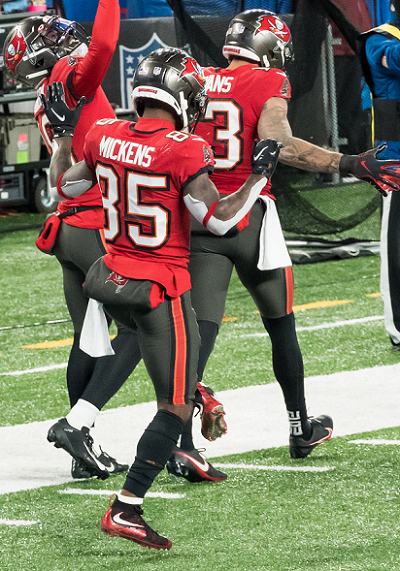 Seasoned Bucs fans know the phrase "have a return game" applies to other football teams.
That's just not the Bucs' forté, but today was a new day for Tampa Bay.
Seemingly out of nowhere, Jaydon Mickens was a true unsung star in the historic slapdown of the Packers today at Lambeau Field in the NFC Championship game.
With the Bucs having their lead sliced to 28-23, the fourth quarter was seconds away and the Packers kicked off. And there went Jaydon Mickens, who was released earlier this season. He scampered for 43 yards to the Bucs' 45 yard line.
The Bucs didn't score on that drive, but it was a massive play for field position that proved critical as the Bucs closed out the game.
Tampa Bay's opening, set-the-tone scoring drive, started with a 29-yard Mickens return to the Bucs' 34 yard line.
Don't discount those hidden yards that coaches crave and that often make a difference in the big playoff games.
That was the case today.