"It Becomes Normalized"
January 18th, 2021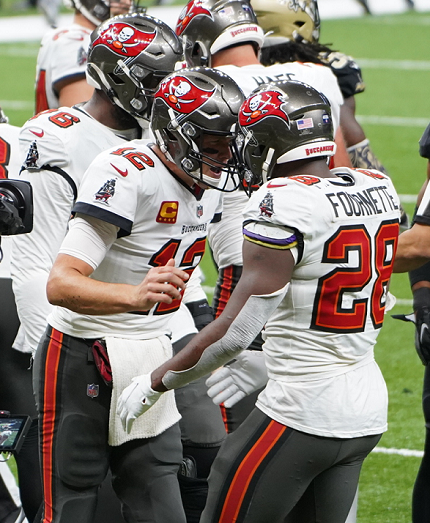 What a night (and a week ahead) of ecstasy for Joe and all the Bucs fans across the globe.
So much joy for so many reasons.
General manager Jason Licht talked last night about one reason he is so full of appreciation and confidence.
Speaking before the historic throttling of the Saints, a 30-20 Bucs win, Licht took to the airwaves on the Buccaneers Radio Network about how Tom Brady is in the midst of crafting a new culture at One Buc Palace.
"That was one of the reason that we were so excited to get Tom, is to be an example to our young players, and we have a lot of good young players on our team. To set the example so they can see what the standard is, and the standard for him is just pure excellence," Licht said. "And, you know, we've had some good wins here in the last few weeks, but his demeanor doesn't change. He's on to the next.

"You know, he's famous for saying his favorite Super Bowl is the next one. He definitely has that aura to him that you can't really appreciate fully until you see it in person. And it becomes normalized where we see it every day, and that's a good thing. Because hopefully that is the normal moving forward."'
"Normalized."' Joe likes that word choice from Licht.
Brady has normalized the behavior of Antonio Brown and the attitude of Leonard Fournette. He's helped the offensive line reach its potential and he has Bucs offensive players, backups included, steaming with confidence and playing with focus and fire.
Joe is so damn excited about the next two games (yes, two!) and what they'll mean for fully transforming the Bucs for years to come.