"I Think He's Just Relaxed, Man"
January 23rd, 2021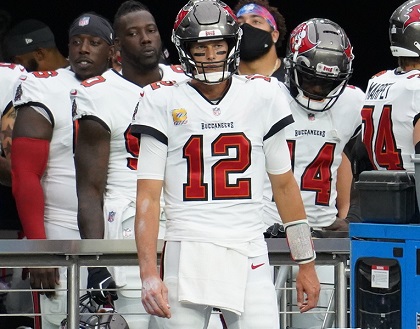 A renowned friend of Tom Brady says he's been texting with the Buccaneers legend this week.
Just imagine how Brady's phone blows up during a big football week. He's got about 25 years of ex-teammates, if you include college, and he's got countless business colleagues plus family. That's must be a long list for a man who says he takes great pride in his relationships along the way.
Willie McGinest, the former Patriots defensive end, is one of the guys in Brady's inner circle. He was asked this week on The Rich Eisen Show whether Brady shuts it down in the playoffs or before a big game. McGinest replied that he's been texting with Brady this week and there is no shutdown mode.
"I think he's just relaxed, man, and he's excited for the opportunity," said McGinest, who added he believes Brady is reflective on all the hard work to get to another conference title game.
And, per McGinest, Brady is all about his teammates, and a little about himself.
"He really wants this for a lot of the guys that are on this team, that's never been to the playoffs … that's how he's wired; that's how he thinks," McGinest said.
"I think he also wants people to know that he still had it," McGinest continued, referencing Brady's attitude before the season. "… He loves to listen to the critics and the criticism. It just fuels him.'
---
Enjoy the new Ira Kaufman Podcast, presented by Bill Currie Ford.