"I Think He's Had As Much Of An Effect On Our Defense As He's Had On Our Offense"
January 29th, 2021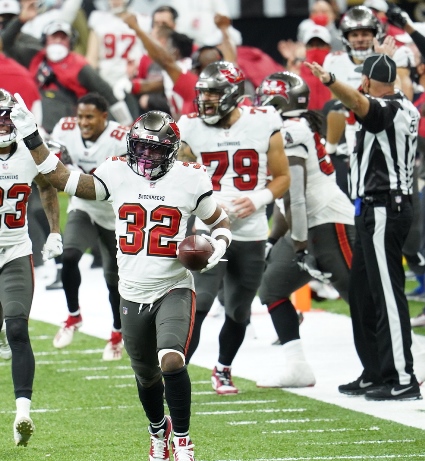 When Tom Brady was signed, Bucs officials talked about how he would make everyone in the organization better, from coaches to players to executives and office workers.
The rhetoric made one feel like Brady would save sea turtles on Clearwater Beach, get the Tampa Bay Rays a new stadium and thin traffic on the Howard Frankland.
Joe gets it, but Joe was talking to a cranky casual Bucs fan this week about the subject.
Oh, this fan loves the Bucs and is jacked up for the Super Bowl, but the fan is more casual than most readers here, only watching games and maybe reading about the team every other week.
So what got the fan cranky? All the credit Brady is getting for moving the Bucs to the top of the mountain in the ultimate team sport.
Does Brady get too much credit? Joe doesn't think so, but it is a thought-provoking discussion.
Consider what Bucco Bruce Arians said of Brady this week on his radio show. "I think he's had as much effect on our defense as he's had on our offense."
Hmmm, think about Arians saying that calmly without the pressure of a news conference or in the midst of postgame ecstasy.
Brady himself has admitted that virus protocols have kept him from circulating among the team and getting to know players like he normally would. Joe doesn't recall defensive players training with Brady in the spring and summer.
Still, Arians said it, and it's quite a take worth thinking about.