Bruce Arians Points To November Practice Shift
January 8th, 2021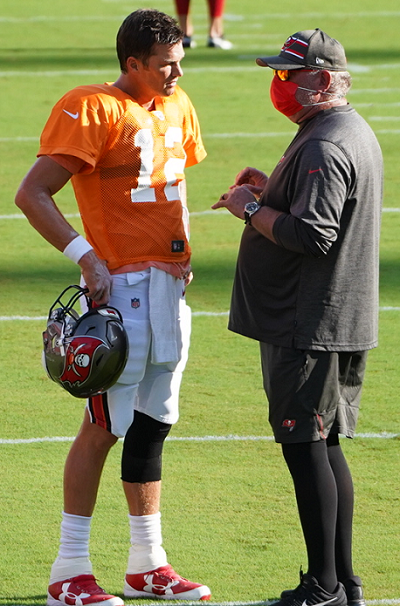 Bucco Bruce Arians flashed a little light — and an intriguing one-liner — on the darkness that plagued the Bucs offense earlier this season.
It's hard to remember those days after the flood of points and first downs the Bucs have unleashed over their past 10 quarters of football, but there were issues.
Asked on the Buccaneers Radio Network to put his finger on a moment when the offense clicked, Arians pointed toward practice.
No surprise there, coaches love practice and what it represents.
"Middle of November, I think everybody got on the same page: quarterback, receivers, everybody," Arians said. "And the offensive line has been blocking great, and keeping them healthy has been huge.

"So think it was just right at the end of November, middle of November, I think you saw it in practice. Quarterbacks weren't waiting to see guys come open; they were throwing them open. And it showed up in ballgames."
Hmmmm, "quarterbacks weren't waiting to see guys come open." That's a very thought-provoking take. And Joe doesn't think it has a darn thing to do with Blaine Gabbert and Ryan Griffin.
---
GREAT FUN AHEAD WATCHING THE BUCS ON SATURDAY NIGHT WITH FIRED UP BUCS FANS AND FLORIDA'S BEST CRAFT BEER.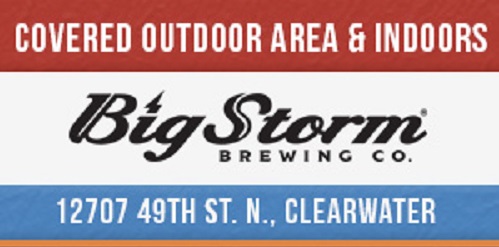 Lunchtime @BigStormBrewing taprooms in Odessa and Clearwater.
Make your plans to watch the Bucs with Florida's best craft beer and fired up Bucs fans!!! https://t.co/vGcehHQRHu pic.twitter.com/zxzDDH8U8a

— JoeBucsFan (@JoeBucsFan) January 8, 2021