Brady Spits In Father Time's Face
January 3rd, 2021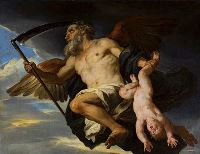 Father Time may be undefeated but he's never tangled with a winner like Tom Brady.
The park-violating, home-invading, NFLPA-ignoring, down-forgetting, handshake-stiffing, jet-ski-losing, biscuit-baking Bucs quarterback was once again on absolute fire today, throwing for 399 yards and four touchdowns in a 44-27 Bucs win over the Dixie Chicks.
With the win to close the regular season, it gave 43-year old Brady 40 touchdowns and 4,633 yards passing. That is not only absolutely insane, but it's unheard of.
No 43 year old has come close to throwing for those kind of numbers. Brady is rewriting the record book for old men.
Hell, on one of his two touchdown passes to furniture-tossing, bicycle-throwing Bucs receiver Antonio Brown (who made a sick catch on the ball), Brady was on a designed rollout.
When is the last time you saw an old man on a designed rollout? And it wasn't like middle-aged Brady needed a walker or a cane to pull it off. He was smooth.
How good was Brady this year? His yards thrown was the most he has had in a season since he threw for 4,770 yards in 2015. Only once before had Brady thrown for 40 or more touchdowns; that was when he led the league with 50 at the age of 30 back in 2007.
And this was for a new team and a new coach in a new division, a new conference, a new city, a new state and in a new climate. And Brady accomplished all of this without any OTAs or minicamp, no preseason games and a truncated training camp.
(Can we all agree now that preseason games are the most worthless thing imaginable since alcohol-free beer?)
"He played fantastic," Arians said of Brady. "He's been on fire since the open date. We scored on every possession but one and the kneedown. We kicked too many field goals but that was not him. he played fantastic."
Arians isn't really shocked that Brady threw for 40 touchdowns this season.
"When we first met, that's really what we first talked about," Arians recalled of their initial meeting. "The guys that we have and what he could do with the guys that we have. Adding Robbie Gronkowski to the mix just helped.

"I envisioned 40. I really did. When he first signed, I was expected a 40-and-10 team [40 touchdowns, 10 picks]."
Brady instead finished as a 40-and-12 man.
"But I was expecting practice," Arians said. "I was expecting OTAs and things like that. What he has done with none of that, especially this last half of the season, is incredible."
Has Brady been a godsend? Yes, as Father Time watches from above trying to figure out if he too should start chugging TB12 products.
Welcome to the greatest regular season in the history of Tampa Bay quarterbacks.

— JoeBucsFan (@JoeBucsFan) January 3, 2021