Gameday Tampa Bay
December 26th, 2020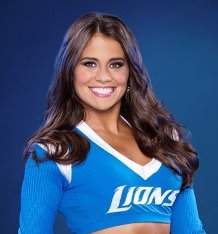 Game 15
Bucs (9-5) at Lions (5-9)
Kickoff: 1 p.m.
TV: NFL Network, WTSP-TV Channel 10 locally.
Streaming: Fans may stream the broadcast from Buccaneers.com or on a mobile device using one of the following: Buccaneers official app, NFL app or Yahoo! Sports app. Geographic restrictions apply.
Radio: Buccaneers Radio Network WXTB-FM 97.9 in the Tampa-St. Petersburg region; 97.9 FM ESPN Radio in Tallahassee (Transmisiones de radio en español en WTMP-FM 96.1 y WMGG-AM 1470 en Tampa); SiriusXM Channel 81 (Bucs broadcast) and SiriusXM Channel 88 (Westwood One national feed).
Weather: The Bucs-Lions game will be played in the soulless dome known as Ford Field (though it has a cool name). And since Michigan is one of those lockdown states, no fans are allowed in. Merry Christmas!
Odds: Per BetMGM, as of Wednesday, Bucs -9.5; 53.5 over/under.
Outlook: It's as simple as can be: Win and you are in. Yes, the playoffs, not the dumpster. For some 13 years, "playoffs" meant the Lightning in the Stanley Cup Finals. Or the Rays in the World Series. Playoffs and the Bucs? What the hell is that? That's how bad this team, this franchise has been. And it's so, so sad. Without question the most popular team in the Tampa Bay area, in America's most popular sport, was a joke and never considered a serious playoff contender while local teams much less popular ruled — playing in much less popular sports — in the standings and sometimes the postseason. But the Bucs? Nah. That can all change with a win today. And how refreshing would it be to do this against a former NFC Central division rival, the old Chuck Norris Division, the same team that jobbed the Bucs out of a playoff berth a decade ago? There is no reason why the Bucs cannot win today's game. The Bucs have a virtually Pro Bowl offense. When they flip the switch, they are freaking dominant. Just look at the second half of last week's game against the Dixie Chicks. And Detroit's defense is hahrrible! Downright hahrrible. Joe's going to go out on a limb and say if the Bucs cannot beat the Lions with quality control assistants and front office statgeeks acting as temporary coaches, then maybe the Bucs don't deserve to be in the playoffs. Yeah, Joe wrote that. So memo to Bucs AC/DC-loving general manager Jason Licht: have your wife turn the heater on in your pool. If you don't pool-jump tonight to celebrate your team making the playoffs for the first time in 13 years, then what kind of a man and general manager are you?
Trinkets: … QB Tom Brady passed for 390 yards and 2 touchdowns against 0 interceptions last week. He has 19 career games with 375+ pass yards and 2+ touchdown passes, third-most in NFL history. Ranks fourth in NFL with 32 touchdown passes and aims for his sixth in a row with 2+ touchdown passes. Has 300+ pass yards in 3 of his past 4 against Detroit. Brady has never lost an NFL Saturday game in which he started. … RB Ronald Jones is 1 of 4 running backs (Dalvin Cook, Derrick Henry and Aaron Jones) with 5+ yards per carry (5.0) this season (minimum 175 attempts). Aims for his third in row with a touchdown. … RB Leonard Fournette had his fifth-career game with 2 rush touchdowns in Week 15. … WR Mike Evans led the Bucs with 6 receptions and 110 receiving yards last week, his third game with 100+ receiving yards this season. He had 2 receiving touchdowns in his only career game at Detroit (he missed the Lions game at Ford Field last year with an injury). Evans ranks fourth in NFL with 11 receiving touchdowns. … WR Chris Godwin had his fourth touchdown catch of the season in Week 15. He has 5+ receptions in 5 of his past 6 road games. Godwin had 5 receptions for 121 yards in last meeting. … WR Antonio Brown had a season-high 93 receiving yards and his first touchdown catch of season last week. He has 5+ receptions in 4 of his past 5 games. Has 217 receiving yards (108.5 per game) and 2 receiving touchdowns in 2 career games against Detroit. … LB Lavonte David cleans up against the Lions. He has 39 tackles (9.8 per game), 3 forced fumbles, a fumble recovery and an interception in 4 career games against Detroit. David looks to have his third game in row against Detroit with a forced fumble. … LB Devin White had 12 tackles, 3 sacks and 2 passes defensed last week. Is the first player since Daryl Washington (2012) with 125+ tackles (130) and 8+ sacks (8) in a single season. … LB Jason Pierre-Paul has a sack in 2 of his past 3 on the road. … LB Shaq Barrett aims for his third in row against Detroit with a sack. … DT Ndamukong Suh had a sack in his last meeting with the team that drafted him second-overall. Suh had 36 sacks, 66 tackles for loss and 15 passes defensed in his 5 seasons (2010-14) with Detroit … Lions QB Matthew Stafford passed for 252 yards and a touchdown against 0 interceptions last week. Has 1,294 pass yards (323.5 per game) and 10 touchdowns against 7 interceptions in four career starts against Tampa Bay. Aims for his third in a row at home against Tampa Bay with 295+ pass yards and 3+ touchdown passes. Needs 226 pass yards for 8th-career 4,000-yard season. … RB D'Andre Swift (rookie) had 82 scrimmage yards (67 rushing, 15 receiving) and 2 rushing touchdowns last week, his second career game with 2 rushing touchdowns. Aims for his third in row at home and fourth in row overall with a touchdown. Swift is 1 of 2 rookie running backs (James Robinson) with 7+ rush touchdowns (7) and 2+ receiving touchdowns (2) this season. RB Adrian Peterson has 4 rushing touchdowns in his past 4 games. He has 553 scrimmage yards (110.6 per game) and 5 rushing touchdowns in 5 career games against Tampa Bay. … WR Marvin Jones tied his career-high with 10 reception and had 112 receiving yards and a touchdown catch in Week 15, his 11th-career game with 100+ receiving yards. He has 100+ receiving yards and a touchdown catch in 2 of his past 3 games. … WR Mohamed Sanu had 7 receptions for 90 yards in his last game against Tampa Bay (December 2018 with Atlanta). … WR Danny Amendola had 8 catches for 102 yards in last meeting. … TE T.J. Hockenson has 5+ receptions in 3 of his past 4 at home. Ranks third among TEs in receiving yards (675) and tied-fourth in receptions (60). … DE Romeo Okwara had a sack and 2 tackles for loss in Week 15, his career-high 8th sack of season. He had a sack in last meeting. Has a sack in 3 of his past 5 at home. … LB Jamie Collins has 3 forced fumbles and a fumble recovery in his past 3 at home. Looks for his third in a row at home with a pass defensed. Collins had an interception in his last game against the Bucs (October 2018 with the Browns). … S Duron Harmon led the team with 10 tackles in Week 15.
The Last Word: Mike Evans is 221 yards short of 1,000 yards receiving. If he can get to 1,000 yards, he will set an NFL record for most consecutive seasons with 1,000 yards to start a career.