Gameday Tampa Bay
December 20th, 2020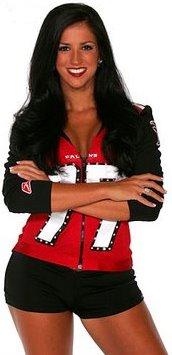 Game 14
Bucs (8-5) at Dixie Chicks (4-9)
Kickoff: 1 p.m.
TV: FOX (WTVT-TV Channel 13, locally); NFL Sunday Ticket Channel 710.
Streaming: Fans may stream the broadcast from Buccaneers.com or on a mobile device using one of the following: Buccaneers official app, FOX Sports GO app or Yahoo! Sports app. Geographic restrictions apply.
Radio: Buccaneers Radio Network WXTB-FM 97.9 in the Tampa-St. Petersburg region; 97.9 FM ESPN Radio in Tallahassee (Transmisiones de radio en español en WTMP-FM 96.1 y WMGG-AM 1470 en Tampa); SiriusXM Channel 82 (Bucs broadcast).
Weather: The Bucs-Dixie Chicks game will be played in the retractable-roof Bird Cage. If the Dixie Chicks decide to open the roof, AccuWeather.com is expecting a kickoff temperature of 52 under cloudy skies which will rise up (?) to 53 in the second quarter and slide down to 52 at game's end. Expect virtually no winds.
Odds: Per BetMGM, as of midnight, Bucs -5.5; 50.5-under.
Outlook:  It's time we all embrace what this Bucs team is: an inconsistent yet very dangerous club that plays anywhere from good defense to barely average defense. No, the Bucs are not playing great ball. And the dominant win over the Packers is just a dot in the rear-view mirror. At this point in late December, no more of this empty chatter about timing or getting to know teammates. That was BS from the start and it is complete and total nonsense right now. The Bucs are who they are.. Could the Bucs pull off an upset in the playoffs? Sure. Can they win three straight games to get to the Super Bowl? Joe doesn't think so today, but Joe hopes so. First, the Bucs must take care of their own house. A win today could get the Bucs in the playoffs with a little help. Two wins should do it without any help from other teams. The Bucs face a lousy Dixie Chicks team that has but four wins. In the last two games, the Dixie Chicks lost close games, one to New Orleans and the other an embarrassment to clock-reading-challenged Anthony Lynn and the Chargers. Atlanta's offense is typical Dirk Koetter, the team's offensive coordinator. They are No. 6 in passing but 25th in rushing . The Dixie Chicks had a nice defensive game last week holding Justin Herbert and the Chargers to 20 points. Another key to this game is that Bucs' killer Julio Jones will be out today. Joe still thinks the Bucs win this game but it will be close. The probably Bucs won't score in the first quarter (again) and Atlanta will take an early lead but the Bucs will roar back in the third to take a lead in a tight game. But you just know two former Bucs coaches, Atlanta interim head coach Raheem Morris and Koetter would love nothing more than to eat a "W" after the game.
Trinkets: … QB Tom Brady had 2 touchdowns against 0 interceptions last week. He has 8 seasons with 30+ touchdown passes, fourth-most in NFL history. Has 1,908 passing yards (318.4 per game) and 13 touchdowns against 2 interceptions in 6 career starts against Atlanta, including the postseason. Brady has passed for 466 yards against Atlanta in SB LI (with New England), the second-most pass yards in a single Super Bowl. … RB Ronald Jones rushed for 80 yards and a touchdown last week. He rushed for 106 yards in the last meeting. Has a rushing touchdown in 2 of his past 3 on the road. Ranks fourth in NFL with 900 rushing yards and can become first Bucs RB with 1,000 rush yards since Doug Martin (2015). … WR Mike Evans ranks fourth in NFL with 11 receiving touchdowns. Aims for his third in a row on the road with a touchdown catch. He has 60 receptions for 906 yards (82.4 per game) and 8 receiving touchdowns in 11 career games against Atlanta. … WR Chris Godwin has 19 receptions for 354 yards (118 per game) and 5 touchdowns in his past 3 games against Atlanta. Aims for his third in a row against Atlanta with 100+ receiving yards and 2+ touchdowns catches. … WR Antonio Brown led the Bucs with 5 receptions last week. He had 101 receiving yards and 2 touchdowns in his last game against Atlanta (October 2018 with the Steelers). Browns is looking for his third in a row against the Dixie Chicks with 100+ receiving yards. … TE Rob Gronkowski had his fifth touchdown catch of the season last week. Gronk aims for his fourth in a row on road with a touchdown catch. … LB Lavonte David had 9 tackles and a pass defensed last week. He has 12 tackles for loss in 8 career games at Atlanta and aims for his ninth straight game at Atlanta with a tackle for loss. LB Devin White has 2 sacks and a fumble recovery-touchdown in 2 career games against the Dixie Chicks. He is the only player with 115+ tackles (118) and 5+ sacks (5) this season. … LB Jason Pierre-Paul aims for his third in a row on the road and third in a row overall with a sack. JPP looks for his third in a row against Atlanta with a forced fumble and fifth in a row against Atlanta with a sack. … QB Matt Ryan has 54,846 passing yards in his 13-year career and surpassed Peyton Manning (54,828) for most yards by a player in his first 13 seasons in NFL history. Has 18 touchdowns against 4 interceptions in 12 career home starts against Tampa Bay. Needs 340 passing yards to become the second QB in NFL history (Drew Brees) with 10 straight seasons with 4,000+ pass yards. … RB Todd Gurley has 5 rushing touchdowns in 3 career games against Tampa Bay. Looks for his fourth in a row against Tampa Bay with a rushing touchdown. Has 6 rushing touchdowns in 6 home games this season. Since 2015, Gurley leads the NFL in scrimmage touchdowns (79) and ranks second in scrimmage yards (8,237). … RB Ito Smith had a rushing touchdown in his only career game against Tampa Bay (October 2018). … WR Calvin Ridley had 8 receptions for 124 yards and a touchdown last week. Looks for his third in a row against Tampa Bay with a touchdown catch. He has a career-high 1,029 receiving yards in 2020, his first-career 1,000-yard season. … WR Russell Gage had 5 receptions for 82 yards and threw a 39-yard touchdown pass last week, his first-career passing touchdown. He has career highs in receptions (54) and receiving yards (604) this season. … LB Deion Jones had a third career forced fumble last week. Had an interception-touchdown in overtime to end the season last year and effectively end the Bucs career of Jameis Winston. Since 2016, he leads all linebackers in defensive touchdowns (5) and ranks second in passes defended (38). … LB Foyesade Oluokun is 1 of 2 linebackers (JPP) with 4+ forced fumbles (4) and 3+ sacks (3) in 2020. … Rookie CB A.J. Terrell led the Dixie Chicks with a career-high 13 tackles and had a forced fumble last week. Looks for his third in a row with a forced fumble.
The Last Word: The Dixie Chicks have beaten the Bucs in six of their past seven meetings.